Willmott Dixon to Give Cinema New Future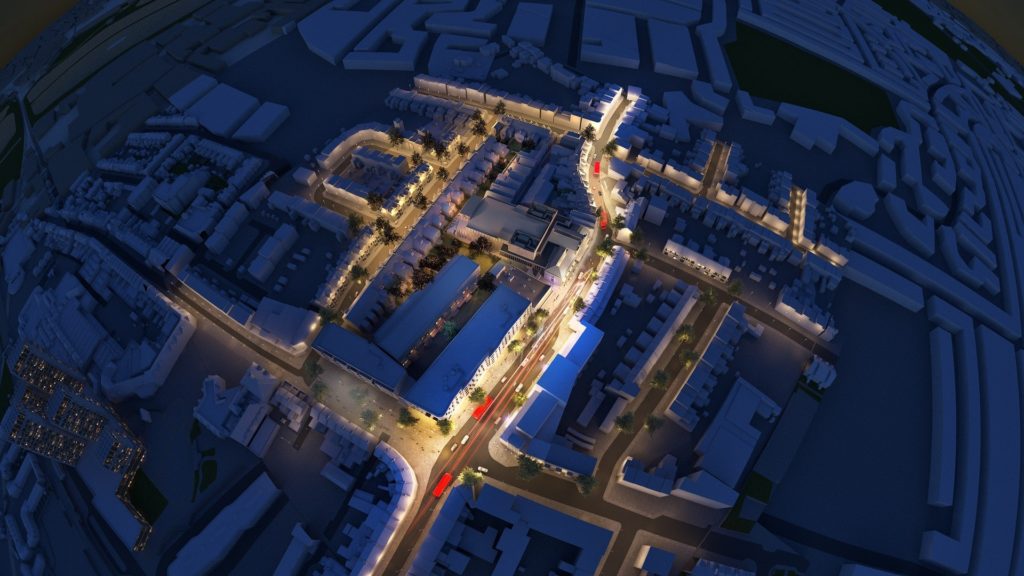 Willmott Dixon Interiors is set to give the Grade 2* EMD Cinema in Walthamstow a new lease of life by transforming it into a multi-purpose entertainment venue. The announcement comes at the specialist interiors branch of Willmott Dixon construction have been announced as Waltham Forest Council's construction partner.
The art deco cinema in Walthamstow is a local landmark. It was originally opened as the Granada cinema in 1930, and during its heyday saw performances from the likes of The Beatles, The Rolling Stones, Dusty Springfield, and Johnny Cash.
However, it closed its doors in 2003 and the building fell into disrepair. But thanks for Willmott Dixon Interiors, the building will gain a new lease of life following an £18 million contract award. This means the venue will be transformed into a 950-seat comedy hub, which is set to reopen in 2022 by Soho Theatre.
Working within the confines the COVID-19 pandemic has created, the team at Willmott Dixon Interiors presented their plans to Waltham Forest Council via Microsoft Teams. The presentation was also live streamed via YouTube, which also gave the opportunity for the public to watch.
The project will follow in the footsteps of similar schemes Willmott Dixon have worked on to transform Grade 2* and heritage property throughout the UK, including the Stockton Globe, Colston Hall in Bristol, Darlington Hippodrome, Octagon Theatre in Bolton and Eltham Cinema, Greenwich.
The refurbishment will include reshaping the seating and stage in order to allow performances with improved sightlines, whilst the ziggurat ceiling and the building's frontage will also be restored to their 1930s glory.
The contract was procured via the Procurement Hub framework, with Willmott Dixon Interiors working in partnership with architects Pilbrow & Partners, and QS Stace LLP. Work will be carried out under the Construction Leadership Council (CLC) Site Operating Procedures which includes social distancing measures to ensure the project is a safe environment to work during the Coronavirus Pandemic.
Graham Shaw, Managing Director for Willmott Dixon Interiors said: "We are delighted to be involved in restoring this historic landmark that is part of Waltham Forest's heritage so it can once again be a popular venue for people to visit as well as contributing important income to the local economy. Our team has configured the site to meet the latest guideless to ensure it is Covid-19 secure so we can carry out the refurbishment safely during the current pandemic."
If you would like to read more like this, then please click here