Contractor Appointed to Parish Church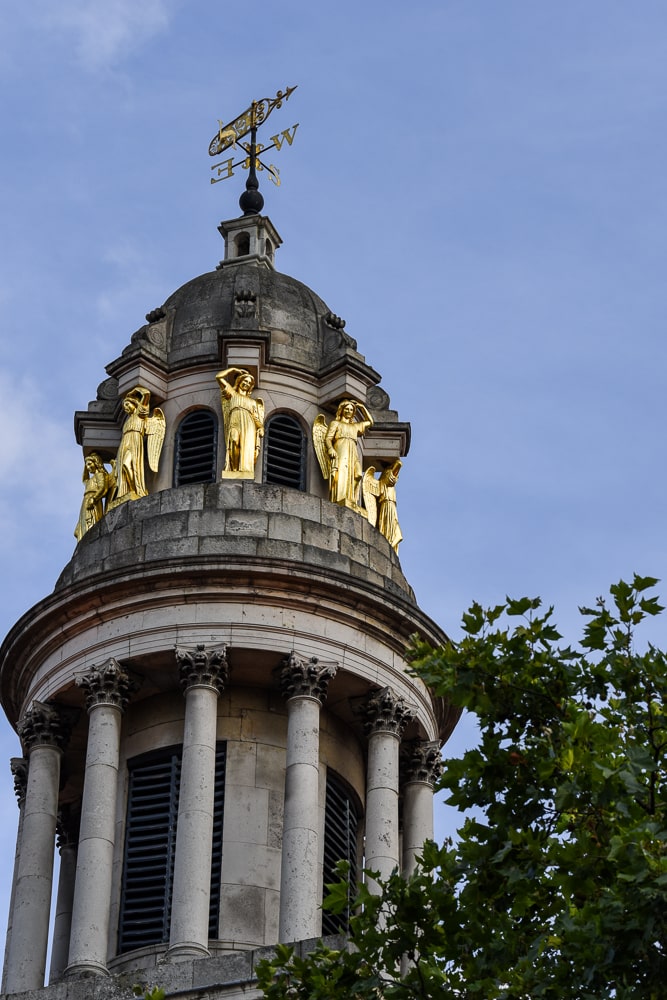 Sir Robert McAlpine Specialist Projects has been appointed as principal contractor to the St Marylebone Parish Church Changing Lives project in London.
This will see the restoration and refurbishment of the Grade I listed building. The project is also set to deliver one of the city's most community-engaged heritage projects, which could change the lives of its participants.
The Changing Lives campaign aims to make urgent improvements to the building, including the Parish Church Crypt, which is in desperate need of redevelopment and modernisation.
Due to its focus on restoration and accessing heritage, this project has received funding from the National Lottery Heritage Fund.
The building will remain open throughout its renovation, allowing public worship, the St Marylebone HHS and the Marylebone Health Centre (NHS GP Surgery) to continue, with the project team making sure there will be minimum disruption for visitors.
The Sir Robert McAlpine Special Projects experts will work closely with a wider specialist team, which includes Focus Consultants as Project Director and Project Manager and Contract Administrator, Alan Baxter Ltd as Structural Engineers, Synergy Construction and Property Consultants LLP as Quantity Surveyor, CBG as MEP (mechanical, engineering and plumbing) Engineers, and Phillip Waller Consulting as CDM Advisers.
The project will remove the parish church from Historic England's Buildings at Risk Register and, externally, conservation and restoration work will reinstate lost architectural features of the Georgian parish church and provide longevity to the roof structure through extensive carpentry works and recovering with new Welsh slate over improved lead detailing.
Inside the parish church, works will include the creation of a new staircase and lift to improve access to the Crypt, new internal walls, doors, flooring and upgraded mechanical and electrical installations. The Crypt and ground floor levels of the ancillary portions of the parish church will also be refurbished. Monuments and chandeliers will be removed and restored before being set back in place.
Mike Coleman, Operations Director for Sir Robert McAlpine Special Projects, said: "The team is thrilled to be appointed to the Changing Lives project at St Marylebone Parish Church as it encapsulates Special Projects' primary focus – complex heritage restoration and adaptation projects, and the unique challenges such works and structures present – and enables us to extend our expertise once more to an ecclesiastical scheme.
"The team performed superbly during the tender period, and great credit goes to Craig Chandler, whose academic and professional background, outstanding track record on similar projects and deep commitment to heritage conservation and refurbishment, made him the perfect Project Manager for St Marylebone Changing Lives."
Paul Heather, London Managing Director for Sir Robert McAlpine, commented: "Changing Lives is a flagship heritage project envisioned by London's foremost consultants and carried out to the highest standards by a select group of specialist contractors. We are delighted to see our experienced Special Projects team lead on this exciting scheme. We also look forward to working with established heritage and conservation specialists such as Caroe Architecture, Synergy Construction and Property Consultants LLP, Alan Baxter Ltd, Focus Consultants, CBG, and Phillip Waller Consulting, to restore the appearance of this magnificent building for the benefit of the local community and its many visitors."
Dr Tristram Hunt, Patron of St Marylebone Changing Lives wrote: "Parish churches are not only custodians of our nation's heritage, but places where communities can come together to worship, rejoice and mourn. St Marylebone Parish Church has been shaping, naming and sustaining community for nearly a thousand years. I am particularly proud of the creative plans that the parish church has to extend its work with young people and the project offers inspirational opportunities to many in our community at a time of exceptional challenge. Thank you to everyone who has played a role in making this project happen."
If you would like to read more stories like this, then please click here