Contractor to Deliver £24m Heating Upgrades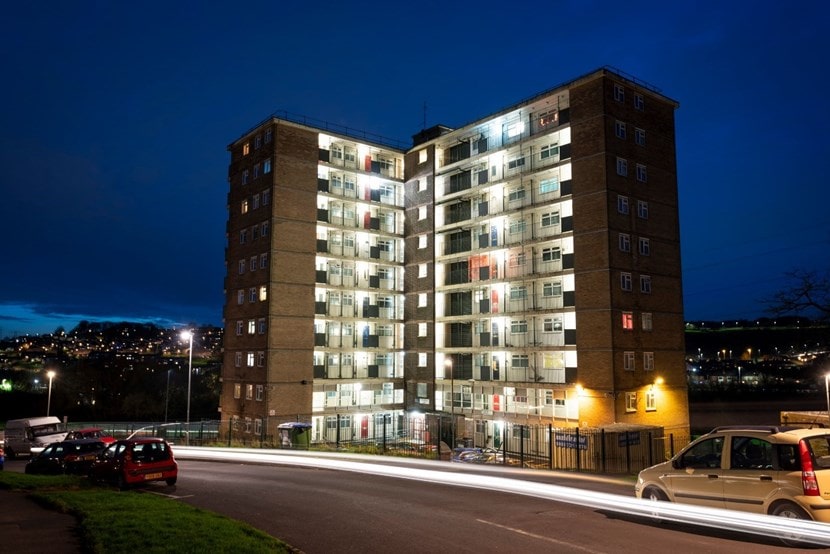 Thousands of residents who live in tower blocks in Leeds are set to benefit from cheaper and more reliable heating.
Leeds City Council has confirmed that it is planning to connect 26 tower blocks to cheaper and greener heating and has appointed a contractor to deliver the £24 million upgrading project work by 2024.
A number of council owned blocks in Armley, Gipton, Harehills, Killingbeck, Seacroft and Little London will have their existing heating and hot water systems upgraded. By improving the efficiency of the council housing via the 'Clustering for Warmth' initiative, vulnerable residents will be protected from cold-related illnesses, tackle fuel poverty and support skilled local jobs.
The use of ground source heat pumps will also mean that these upgrades will reduce carbon emissions in Leeds by around 950 tonnes per year. Cenergist has been appointed to design, build and deliver six new low carbon district heating network 'clusters'.
As part of the scheme, twelve jobs, four apprenticeships and ten work experience placements will be created for Leeds residents within the construction and energy sectors.
In March, Leeds City Council pledged to invest £100m improving the energy efficiency of its council homes by 2025 and announced a £9m green refurbishment of a Holt Park housing estate.
Councillor Debra Coupar, Deputy Leader and Executive Member for Communities at Leeds City Council, said: "Earlier this year, we made a bold pledge to invest £100 million into making council homes warmer, more affordable and greener and I am delighted to see that work being recognised nationally at this year's Northern Housing Awards. It doesn't mean we are stopping and we're taking another big step to deliver on that pledge with this announcement.
"No Leeds resident should have to experience fuel poverty—but sadly one in ten households currently does, which is why we are determined to tackle the issue proactively head on as a council through a wide-range of schemes such as this one. By upgrading some of our coldest homes to make them fit for the future, this ambitious scheme will not only help reduce fuel poverty but crucially also enable thousands of tenants to save money on their energy bills."
Dan Ludgate, Director of Energy Infrastructure at Cenergist, said: "We are committed to helping our customers deliver net zero carbon emissions through our low carbon heating systems. In deploying Cenergist's GSHP solutions, not only can we help Leeds City Council achieve its goal in decarbonising the city, but we can also help to serve the needs of the community by providing significant bill savings for residents."
If you would like to read more stories like this, then please click here