CSIC Showcases Built Environment's Role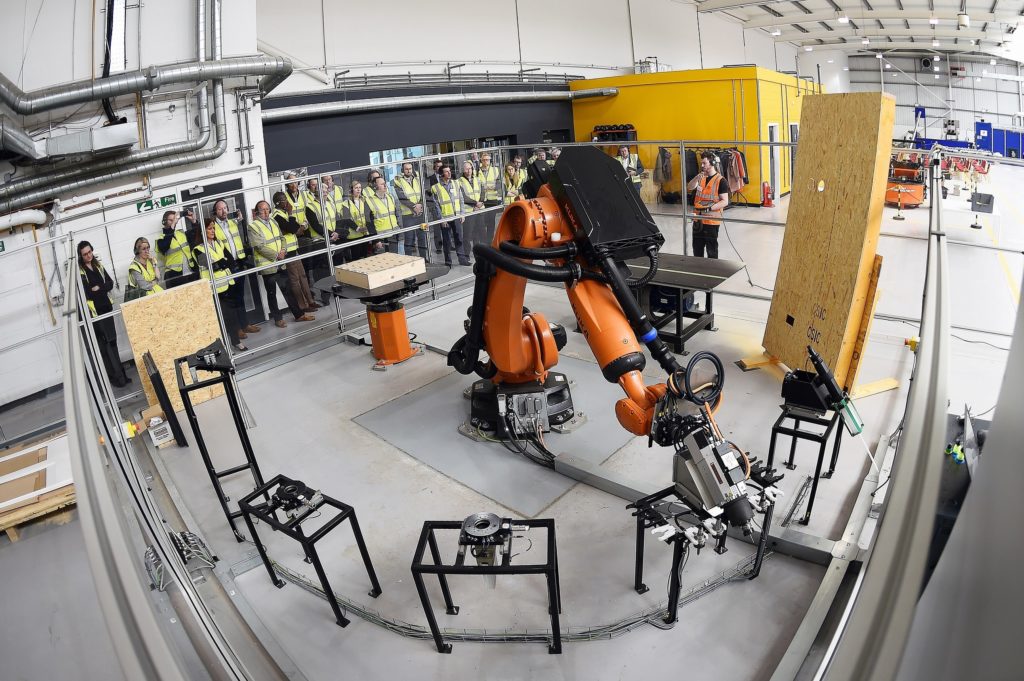 The Construction Scotland Innovation Centre (CSIC) is ready to put the built environment at the heart of addressing climate change by hosting an international showcase which will run alongside the COP26 summit from 1-12 November 2021.
Through an extensive programme of activity at its Innovation Factory in Hamilton, the CSIC will demonstrate the low and zero-carbon alternatives available to the construction sector and the emerging opportunities to build more sustainably.
For the duration of COP26, which is taking place in Glasgow, the Innovation Factory will host some of the UK's most innovative prototypes and exhibits which could pave the way for a more sustainable built environment. CSIC will be welcoming visitors to come along and learn more.
Stephen Good, CEO of CSIC, said: "Climate change is at the top of the global agenda and, with COP26 arriving in Glasgow next month, the eyes of the world will turn to what Scotland is doing to achieve net zero. The construction sector shapes the built environment around us and must decarbonise at pace. COP26 can be the catalyst for change. We need to start looking at sustainable alternatives to today's solutions, and how emerging innovation can be adopted at scale.
"The idea behind the two-week built environment showcase – [email protected] – is to highlight the progress already being made towards a zero-carbon future, with leading demonstrators and exhibits to inspire and educate people on the opportunities and possibilities to do things differently. Cutting-edge materials, processes and next-generation skills already exist across the industry, but the real challenge lies in making these the norm."
Among the range of exhibits are the UK's first two-storey modular home manufactured from homegrown cross-laminated timber – part of the wider Transforming Timber initiative; and a NearHome prototype, part of the Scottish Government's 20 Minute Neighbourhoods initiative, which shows how disused spaces can be transformed into sustainable, local work hubs.
MultiPly, a carbon-neutral, modular wooden pavilion made entirely of American tulipwood that was the star of the London Design Festival, will also be on display, along with sustainable building materials such as Kenoteq's K-Briq made from 90% recycled construction waste.
With construction and the built environment accounting for as much as 47% of UK carbon emissions, CSIC has recognised the major role it must play in transitioning to zero carbon, with innovation critical to making meaningful and long-lasting change.
If you would like to read more stories like this, then please click here