Distribution centre underway in Southampton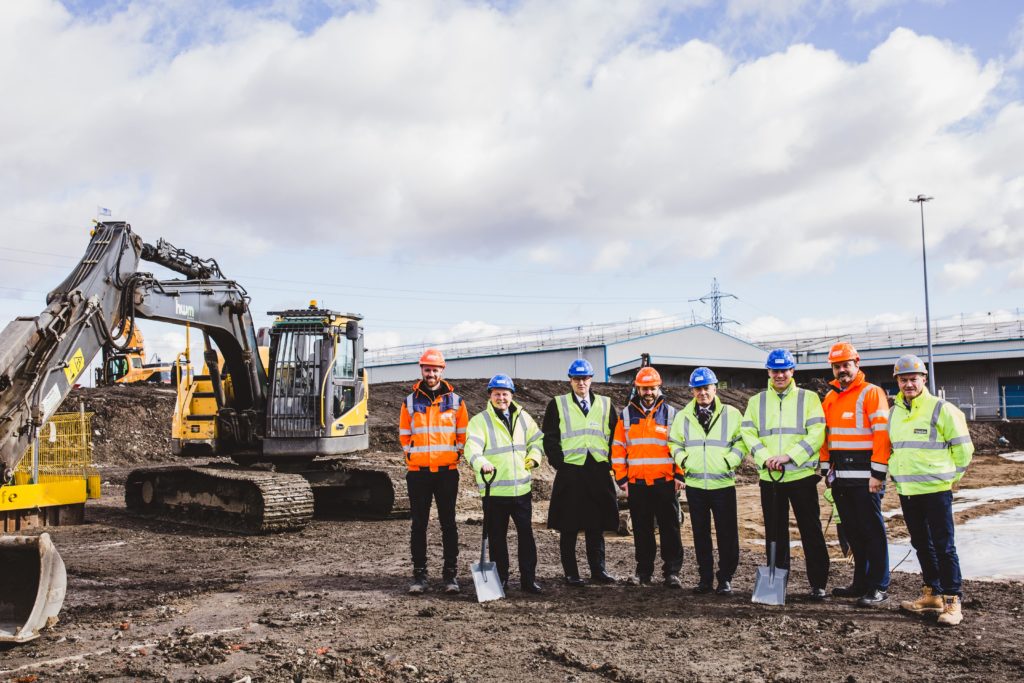 The industrial sector in Southampton is set to benefit from the construction of a new distribution centre by the companies ABP and Import Services, which is actually a subsidiary of the company Xpediator, doubling the operational capacity of the current distribution hub.
Going into more detail, the new distribution centre will be built by Midas Construction as part of a £23M contract and will cover an area of 200,000sq ft, employing a further 35 people and being built to a BREEAM standard of 'Excellent'. This means that the facility will feature £2.5M worth of solar panels, doubling the amount of solar energy generated at Southampton port, and is expected to be completed by Spring 2021.
The Client Services Director at Import Services, Mike Thomas stated: "Import Services' new distribution centre will be just 100 metres away from where the deep sea container ships dock. With this new facility plus technologically advanced equipment, our teams will be able to process containers efficiently, process orders and deliver straight to the point of demand.
"Reducing the amount of carbon generated by the logistics industry is front of mind in our thinking. We know port-centric distribution can reduce supply chain emissions and the use of back-haul working with retailers can realise further carbon reductions. Our port-centric model, with this new distribution centre, will allow us to take important steps forward in tackling time, cost and carbon, the three key components of supply chains, as we head into the 2020's."
The Chief Executive Officer of Xpediator, Stephen Blyth commented: "Historically, Import Services have not always had the capacity to meet demand, this new facility will not only enable us to meet the demand but also capture additional market share by being able to offer superior technologically advanced services. The timing of this expansion could also work favourably with the UK's move outside of the European Union."
The Head of Commercial and Property at ABP, Clive Thomas added: "We were pleased to work with Import Services on this investment to expand their operations on the port. Following the previous expansion in 2015, we are delighted to continue to our long-standing relationship of investing to support a key port customer and to ensure that port-centric operations continues to deliver the most environmentally conscious, effective and efficient part of a logistics supply chain."
If you would like to read more articles like this then please click here.