Distribution centre underway at Symmetry Park in Biggleswade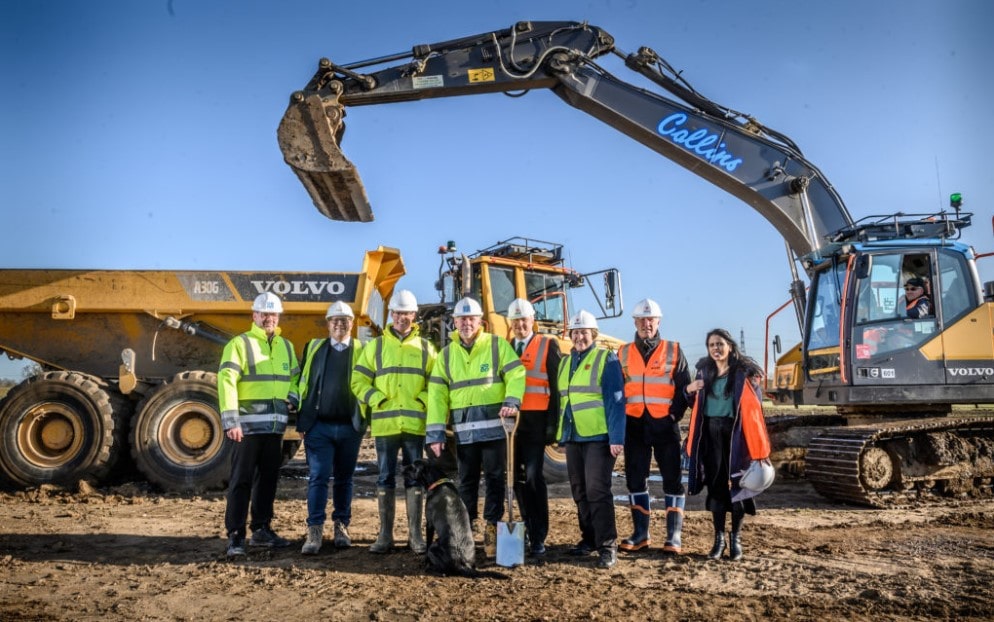 Work has officially commenced on the construction of a new distribution centre for the Co-op, in partnership with a subsidiary of Tritax Big Box REIT PLC, by the contractor company Winvic Construction Ltd at the Symmetry Park in Biggleswade.
To provide further information, the Symmetry Park facility itself has been designed by the architecture firm AJA Architects and will be 661,000sq ft in size, having been designed to a BREEAM standard of 'Excellent' and expected to be fully operational by 2022.
The Development Director at Tritax Symmetry, Tom Leeming stated: "Following a competitive tender process and having now appointed Winvic as main contractor, we are thrilled to be commencing construction of this major new facility. True to both Tritax Symmetry's and The Co-op's values, the unit will be one of the most sustainable in the country and is targeting BREEAM Excellent status and EPC 'A'. We look forward to announcing future development phases in the near future."
The Winvic Operations Manager, Darren Turner commented: "As we have worked with Tritax Symmetry and the Co-op previously, we know both companies demand exceptionally high standards and we are delighted our reputation for exceeding expectations has led to Winvic's appointment at Symmetry Park for a turnkey solution.
"We look forward to working with all parties as one team to create this BREEAM Excellent temperature-controlled distribution centre, which will add to the circa 60Msq ft of modern industrial units that Winvic has delivered to date."
The Supply Chain and Logistics Director at Co-op, Andy Perry added: "We are delighted to have committed to this exciting new project and look forward to developing a market leading RDC with our partners at Tritax Symmetry and Winvic.  The site will deliver greater agility, scale and efficiency – improving service and availability at existing stores while building capacity to support our ambitions for continued growth."
The Executive Member for Planning and Regeneration at the Central Bedfordshire Council, Councillor Kevin Collins concluded: "It is pleasing to see the arrival of the Co-op to Biggleswade remains on schedule. The modern and efficient scheme will inject significant investment into the area and create a large number of jobs for the local community. We look forward to seeing the build come to fruition."
If you would like to read more articles like this then please click here.