Dudley's Team Up with ISG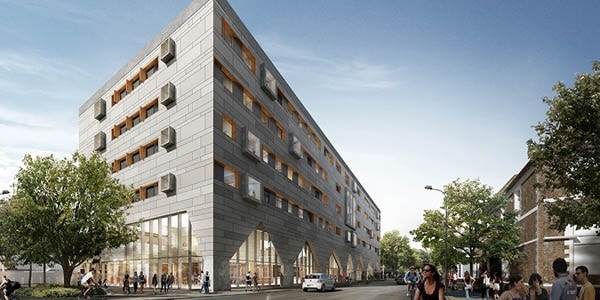 A Welsh aluminium fabricator, Dudley's Aluminium, has secured two new projects with ISG which will benefit students throughout South Wales.
The first build for Dudley's, a contract in excess of £500,000, is Cardiff University's Computer Science and Maths Building. This project brings together the two departments into one world-leading facility and will provide opportunities for greater collaboration and research along with improving the overall student experience.
The project is designed by South Wales studio of national practice, Stride Treglrown, in partnership with design studio, Adjaye Associates. Dudley's will use a selection of Kawneer products on the build, including manually and automatically operated windows and doors, both SSG and capped curtain walling.
The second project is The STEAM Academy in Bridgend. The Academy is located at Bridgend College's campus in Pencoed and will be a flagship for showcasing 21st century teaching and learning on the subjects of Science, Technology, Engineering, Arts and Mathematics.
The £800,000 project looks to bring economic and cultural growth the to the county of Bridgend and will further develop the employment and training opportunities within the region in line with the Welsh Government's strategic priorities.
As well as using a range of Kawneer products such as doors, windows, SSG and capped curtain walling, Dudley's will be installing fire resistant windows, glass smoke louvres and automatic window opening actuators for ventilation, suitable for the nature of the classes that will be taught on site.
Colin Shorney, Managing Director of Dudley's said: "We are delighted to be working with ISG on these projects for Cardiff University and Bridgend College, continuing our extensive commitment to working within the education sector. These exciting projects will benefit students across South Wales and the wider communities."
If you would like to read more like this, then please click here