Dura Products Awarded Certification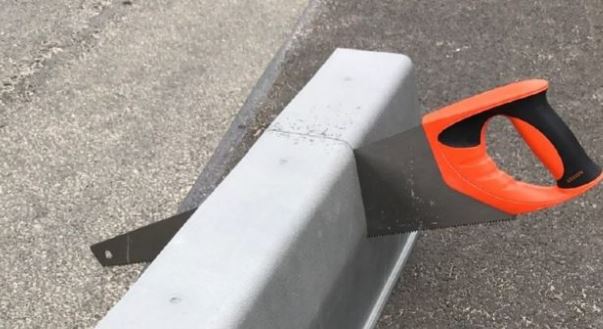 Green construction innovator Dura Products has received certification to the UK's leading highways construction certification scheme, HAPAS (Highway Authorities Product Approval Scheme), from the British Board of Agrément (BBA), for its Durakerb product.
The HAPAS scheme, which has been set up by Highways England, the County Surveyors Society (CCS) and the British Board of Agrément (BBA), provides national approval assessment, testing and certification for products and systems for use on highways and roads. Products that are HAPAS approved have undertaken rigorous assessment, including lab testing, factory audit and site inspections, giving additional assurance for all interested parties.
The sustainable road kerb is made from recycled plastic and has been BBA HAPAS certified for more than 12 years, providing a mark of quality which demonstrates to specifiers, architects and contractors that Durakerb meets the specific and set criteria which may be required for a project.
The journey to get certified involves a wide range of tests, mostly derived from the standard BS EN 1340, such as compression, slip skid and abrasion resistance. However, the recycled plastic-based kerbs also had to undergo further examination to assess the base polymer's resistance to road sales, petrol, oil and diesel spill all at a range of temperatures, that the product would expect to see during its installed lifetime.
The Durakerb units passed the demanding criteria and has now been awarded the Certification for Highway Products and Systems. Along with this, as part of an ongoing commitment to quality, the product undergoes regular audits to ensure that the factory quality control procedures continue to mee the BBA's requirements.
John Albon, Chief Scientific Officer at BBA, commented: "The key to producing a successful sustainable product or system in the construction industry is to ensure that it is fit for its purpose, meeting or contributing to meeting the minimum requirements of the UK's Overseeing Organisations (Highways England (HE), Transport Scotland, the Welsh Government and the Department for Infrastructure (Northern Ireland)), complying with the construction regulations, and maintaining a rigorous quality control procedure from production to installation. This is confirmed by the award of BBA HAPAS Certification."
Steve Bennett, Managing Director at Dura Products, commented: "We are delighted to have passed the strict testing process to be recognised once again by BBA HAPAS. Certification has been key to our growing success, as it gives verified assurance of performance to both client and user, resulting in local councils deploying Durakerb units across the UK with confidence."
If you would like to read more like this, then please click here