Go paperless! Vamma 12 Project uses only fully integrated models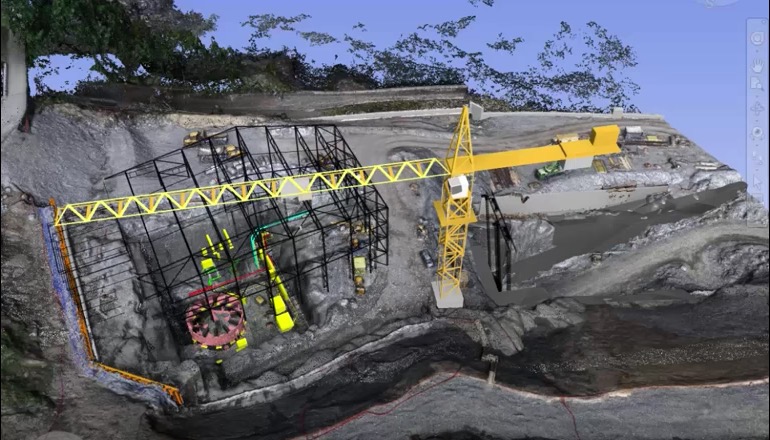 The Vamma 12 Hydropower Project is thought to be the first project of its kind in Norway, and possibly the world, to use only fully integrated models.
No paper drawings were used on the construction site, leading to a completely groundbreaking method of construction.
Located in Østfold in Norway, the station was built in 1914. The video released by Norconsult AS showcases the cutting-edge methods of construction employed on the project.
The integrated working process enables on-going coordination across all disciplines collision controls, less execution errors and automated quantity, cost and progress controls.
The video shows the integrated models plus timelapse of heavy plant working away on the construction site and multiple angles of a controlled demolition.
Vamma 12 will see a comprehensive upgrading and expansion of the power plant.
It will be one of the biggest run of river power units in Norway and will include a vertical Kaplan turbine (500m3/s flow capacity and 128MW effect).
It will also include a new intake, headrace in tunnel (200m2, 150m long) and the power plant draft tube tunnel (200m2, 75m long). The powerhouse is constructed in a 35 x 35m and 55m deep shaft that is situated on rock.
The paperless project has been selected as one of the Infrastructure finalists of the AEC Excellence Awards.
The Client, Hafslund Produksjon AS, appointed AF Gruppen (AFG) as Civil Contractor in August last year, with the project expected to complete in spring 2019.
Norconsult has been invited to share their experience of working on the Vamma 12 project with fully integrated Building Information Modelling (BIM) from design to construction at Autodesk University in Las Vegas later this month.
Over 10,000 architects, engineers, designers, animators and industry leaders are expected at the event.
If you would like to read more articles like this then please click here