Government unblocks land for new homes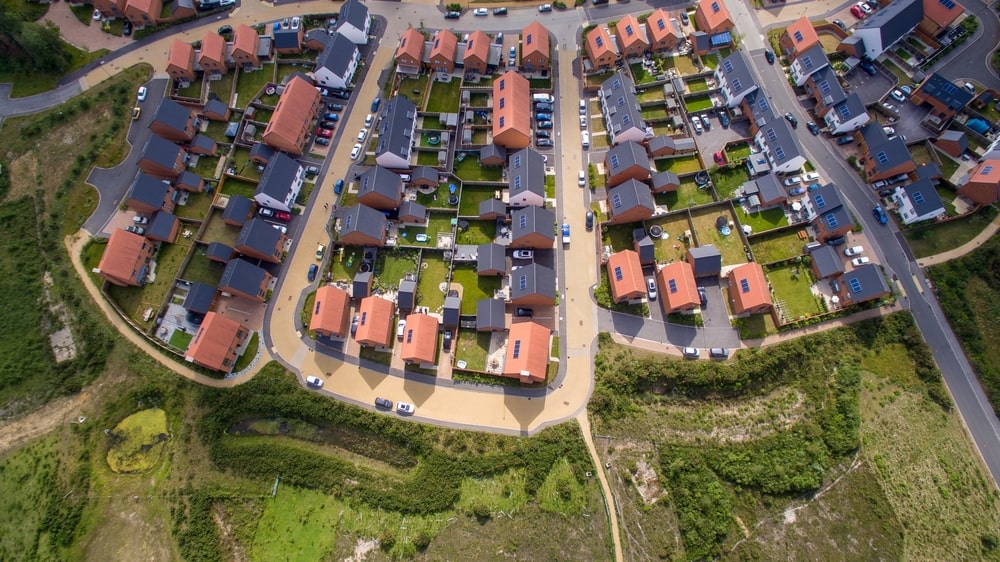 More than 100,000 new homes could be built following Government plans to release more land for development.
Leaving the EU has allowed government to remove some legacy laws on nutrient neutrality, which will allow more land to be developed, including cases where planning permission has already been granted.
Nutrients entering UK rivers are a real problem, however, government has considered the risk and sees the contribution made by new homes as very small.
By unlocking the land for development, over 100,000 homes will be unblocked between now and 2030, delivering an estimated £18 billion boost to the economy.
Through an amendment to the Levelling Up and Regeneration Bill, the Government will change these laws, allowing developers to begin construction in a matter of months.
The move comes alongside new environmental measures that will tackle pollution at source and restore habitats. This includes significantly expanding investment in and evolving the Nutrient Mitigation Scheme run by Natural England, doubling investment to £280m to ensure it is sufficient to offset the very small amount of additional nutrient discharge attributable to up to 100,000 homes between now and 2030.
Natural England will work with local authorities, the private sector and others to tackle nutrient pollution and work towards the long term health and resilience of the river systems. The Government intends to work with the house building industry to ensure that larger developers make an appropriate and fair contribution to this scheme over the coming years, and is discussing the right structure and approach with the Home Builders Federation.
Secretary of State for Levelling Up, Housing and Communities, Michael Gove MP said: "We are committed to building the homes this country needs and to enhancing our environment. The way EU rules have been applied has held us back. These changes will provide a multi-billion pound boost for the UK economy and see us build more than 100,000 new homes.
"Protecting the environment is paramount which is why the measures we're announcing today will allow us to go further to protect and restore our precious waterways whilst still building the much-needed homes this country needs.
"We will work closely with environmental agencies and councils as we deliver these changes."
Executive Chairman of the Home Builders Federation, Stewart Baseley: "Today's very welcome announcement has the potential to unlock housing delivery across the country, from Cornwall to the Tees Valley, where housebuilding has been blocked despite wide acknowledgement that occupants of new homes are responsible for only a tiny fraction of the wastewater finding its ways into rivers and streams.
"The industry is eager to play its part in delivering mitigation and protecting our waterways. We look forward to engaging with government on the right way to do so, now that ministers are acting upon the arguments that builders both large and small have been making for so long."
Cllr Sam Chapman-Allen, Chairman of the District Councils' Network said: "Today's action to tackle the unintended impact of nutrient neutrality rules on local housebuilding is excellent news for district councils. It will unblock tens of thousands of much needed new and affordable homes for more than forty of our member councils. It is good for local residents and good for local jobs. The District Councils' Network has been calling for the Government to act to take the burden of cleaning up our rivers away from councils. We are pleased that it has listened and found a solution that includes substantial new funding to address the underlying pollution problem. We call on parliament to pass the legislation that will make this a reality."
If you would like to read more stories like this, then please click here