Heriot Watt Wins STEM Project of the Year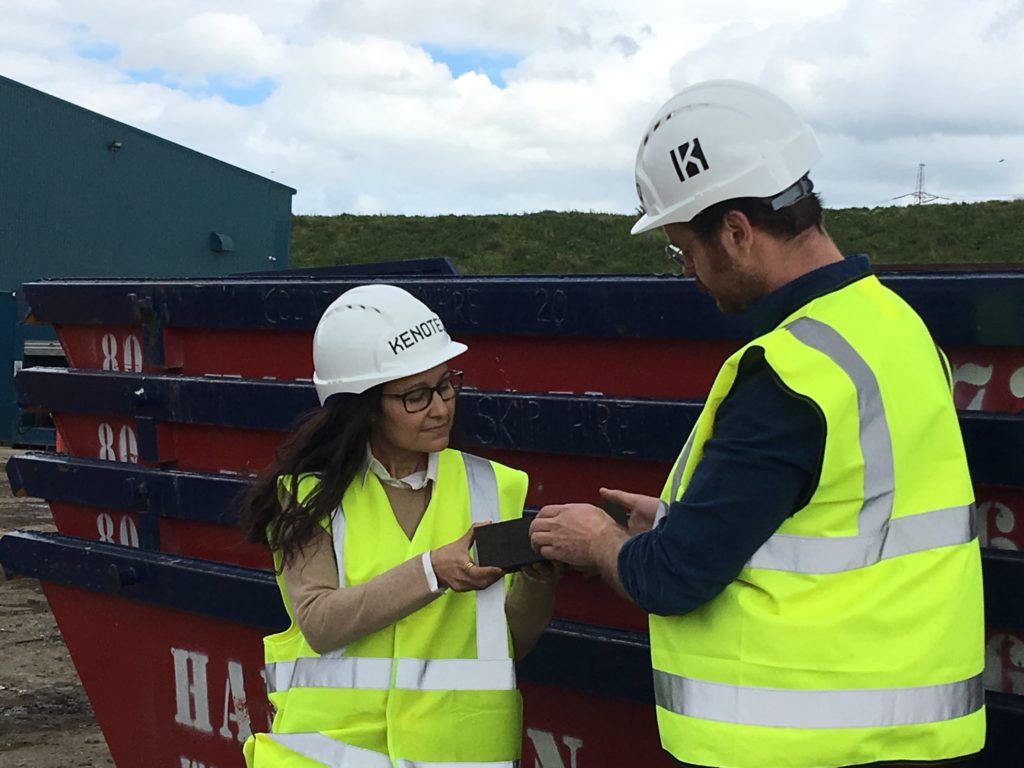 A project created by Heriot-Watt academics has won the coveted STEM Research Project of the Year at this year's Times Higher Education (THE) Awards.
The THE Awards are the biggest celebration in the UK Higher Education calendar and attract hundreds of entries from all over the UK each year.
The project, a recycled brick, was conceived from a research project which began over a decade ago to explore sustainable, traditional construction methods. The team was led by Professor Gabriela Medero and Dr Sam Chapman, and, set out to update historical techniques for modern day application.
The judges lauded the 'important contribution that the project had made to sustainable construction worldwide' and recognised the far reaching impact, describing the K-Briq as a 'potential game changer'.
Professor Gabriela Medero from the School of Energy, Geoscience, Infrastructure and Society, said: "We set out to create a building product that could embed sustainability at the heart of the construction industry. Globally, construction accounts for 39% of the world's total CO2 emissions so tackling this challenge will have a huge impact on the sustainability of the sector as we push towards net zero targets. This award is testament to the tireless work of our interdisciplinary team of civil, structural, chemical and mechanical engineers, architects, chemists and geologists who have collaborated for more than a decade to bring K-Briq to market."
Dr Sam Chapman, Managing Director of spin-out company Kenoteq which produces the K-Briq said: "Heriot-Watt University has an outward-looking ethos, seeking solutions to global challenges so we are proud that our efforts to tackle sustainability in construction have been recognised with this award. We remain incredibly grateful for the funding and support from Zero Waste Scotland, Scottish Enterprise, Construction Scotland Innovation Centre, the Royal Academy of Engineering and Innovate UK which has allowed us to take the K-Briq to this point."
If you would like to read more like this, then please click here