Irish construction activity on the rise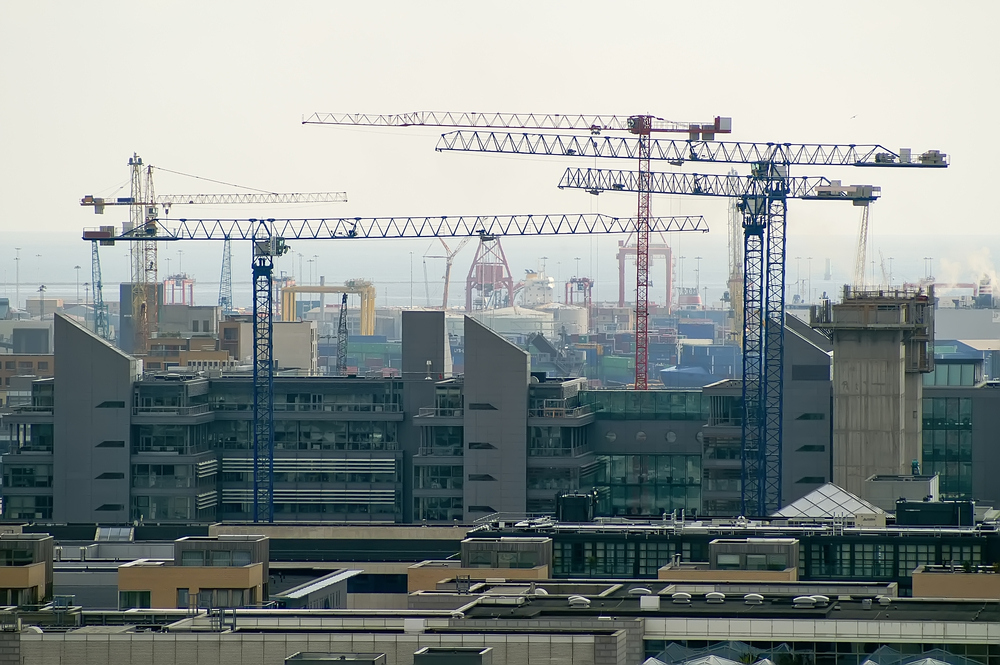 Figures released from The Ulster Bank Construction Purchasing Managers' Index® (PMI®) show that Irish construction activity is going from strength to strength.
Rates of expansion are sharp across the country, and while new order growth has slowed, activity levels are growing at a fast rate. While rates of growth in new orders and employment both eased from August, the industry remains positive, with companies optimistic these new levels will continue.
The Ulster Bank Construction PMI® rose once again in September to 56.5 from August's 29-month low of 55.1. The figures show that construction activity throughout Eire has increased in each of the past 49 months, with a high point marked at the end of the third quarter.
Commenting on the survey, Simon Barry, Chief Economist Republic of Ireland at Ulster Bank, noted that: "The latest results of the Ulster Bank Construction PMI survey show that construction activity reaccelerated in September, halting a three-month sequence of deceleration from the exceptionally rapid growth recorded in May.
"The sectoral breakdown reveals a mixed picture. Growth in Commercial activity picked up sharply, leaving it as the strongest performing category last month.
"Housing activity continued to grow strongly and at a pace similar to that recorded on average during the 2004-06 precrisis period, albeit that the pace of expansion moderated from August.
"Civil Engineering continued to underperform, recording a fourth consecutive monthly decline in activity, though the pace of contraction eased markedly last month.
"Employment and new business levels continued to rise solidly in September though at a somewhat slower pace than the very rapid rates recorded over the summer months. Looking ahead, construction firms remain upbeat about activity prospects, with almost 55% of respondents anticipating further activity growth in the coming twelve months. Positive sentiment reflected general expectations that demand for construction work would continue to improve, with the housing sector in particular cited as a source of strength."
If you would like to read more articles like this then please click here.