Land & Water Win Thurrock Contract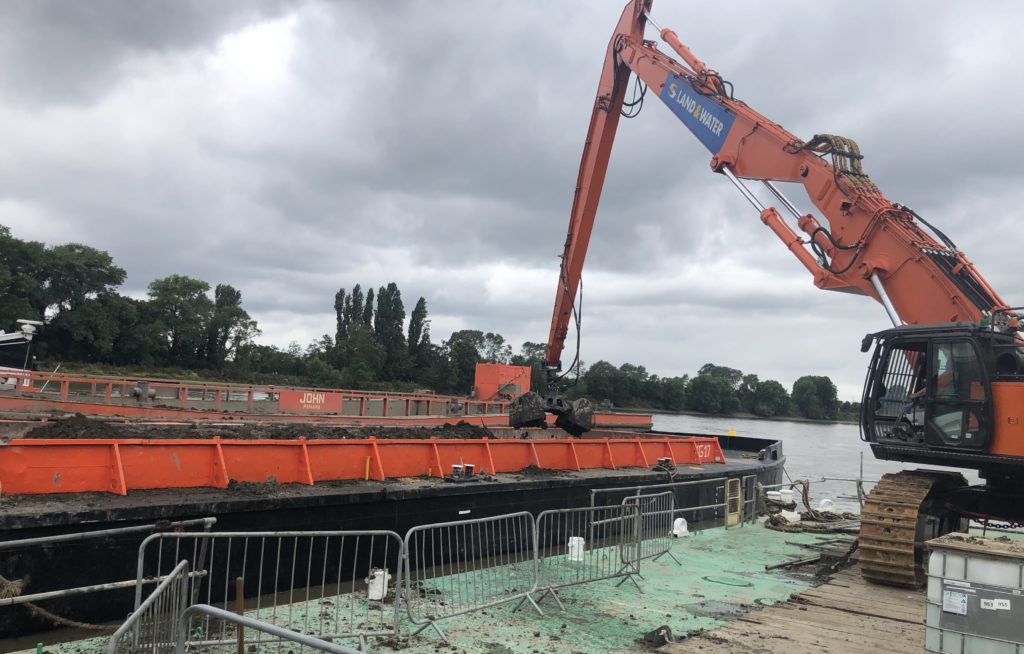 Land & Water is pleased to announce that it has won a contract to carry out dredging works at Thurrock on the River Thames. The project commenced last week and will last for a period of four weeks on behalf of client Navigation Terminals.
The project will see Land & Water (L&W) remove any contaminated materials from the berth of the marine terminal in order to allow deeper ships to enter.
L&W will be using its ZX690 long reach excavator, which is the largest in its fleet, to dredge down to -8 cd, the deepest limit the civil engineering firm can be contracted to carry out.
Andy McBride, Project Manager at Land & Water said: "We are looking forward to getting started on these works and continuing our successful year of project deliveries.
"The deep dredging that is involved in this project means that the works need to be carried out by a team with expertise, something that we pride ourselves on as we utilise innovative solutions to meet our clients' needs.
"The dredge profile is not straightforward, mainly due to the position of Thurrock being at the end of the River Thames and the tide being fast flowing in that area which can make for a physically challenging environment. However, our team is looking forward to the challenge."
Land & Water is committed to maintaining and improving the UK's diverse waterways, and frequently use its dredging expertise to keep bodies of water throughout the country navigable, functional and in the best environmental shape they can be in.
If you would like to read more like this, then please click here