McGoff Group Reveals Development Plans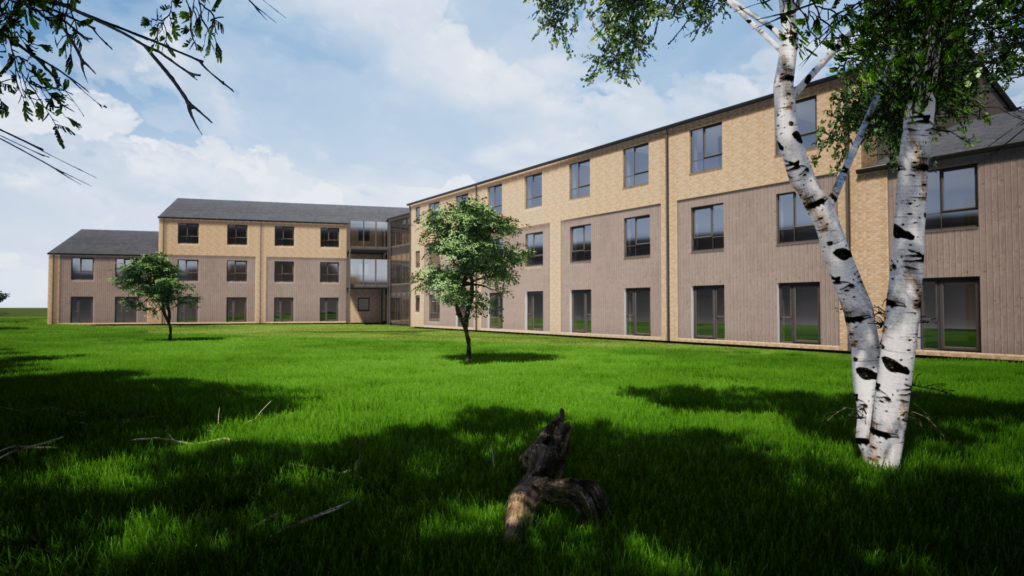 The McGoff Group has announced that it has acquired 2.9 acres of land in Adel, Yorkshire with planning permission granted for a new mixed-use residential development.
The site is located on Oltey Road and will be transformed by McGoff, who will deliver a 74-bedroom care facility along with six bespoke two-bedroom bungalows. The care facility will be operated by New Care, part of the McGoff Group, and will be the first care home in Yorkshire for the company.
New Care is well known for providing quality clinical offerings, including residential, nursing, dementia and respite care services, within a comfortable and safe environment.
The bungalows will be available for private sale, appealing to homebuyers looking for a luxury property which also offers some domestic support at home to enable continued independent living.
McGoff Construction, also part of the McGoff Group, has made an immediate start on-site with the groundworks well under way.
Chris McGoff, director at the McGoff Group, said: "The site in Adel is superb. It benefits from amenities in nearby Headingley, just 750 metres away, and overlooks open countryside.
"The size and location of the site really suit our proposed scheme, with bespoke two-bedroom bungalows built in a picturesque setting and an expertly designed, purpose-built care facility in the heart of the community.
"The development itself will be nestled away and largely invisible from the road, adding to its appeal. We are very much looking forward to bringing the New Care brand to Yorkshire and are confident the care home will exceed all expectations. The bungalows, with domestic support on-site and the option for additional support packages when required, complete the development and perfectly complement the care facility."
McGoff Construction is anticipating a 77-week build programme, with completion of the bungalows set for December 2021, and practical completion of the care home confirmed for April 2022.
If you would like to read more stories like this, then please click here