New flood defences underway in Radcliffe and Redvales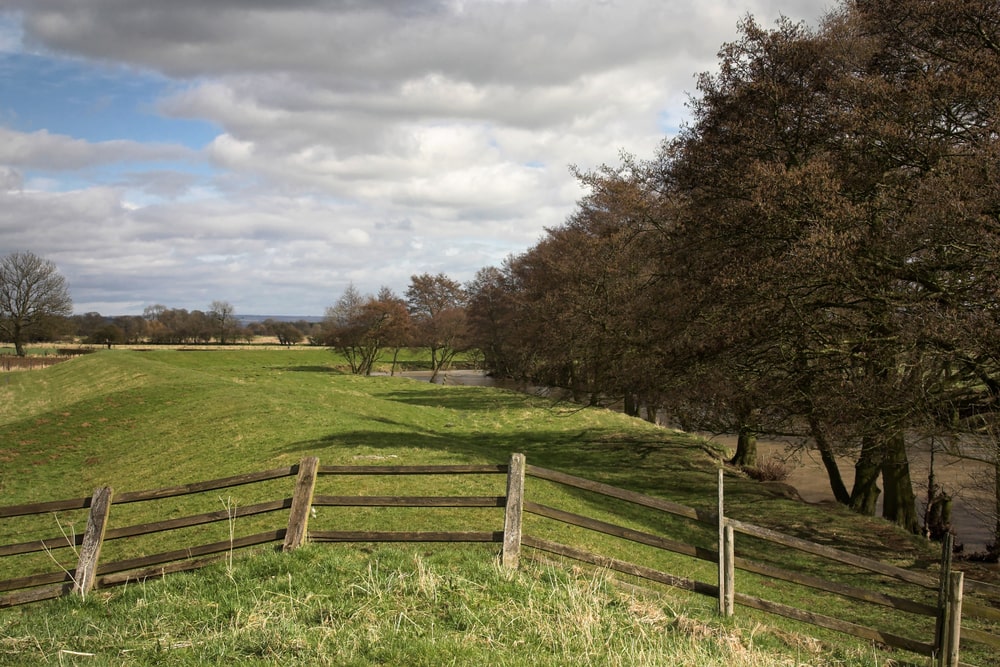 The Environment Agency and Bury Council launched construction of a new major flood scheme in Radcliffe and Redvales on Thursday 4th July 2019 to protect over 800 local homes and businesses.
The scheme has cost £40M, will; be delivered in two parts, and is a part of the Environment Agency's £2.6Bn flood defence investment programme which aims to protect populated areas across the nation from the threat of flooding.
The first phase of the scheme will concern the areas surrounding Close Park, Dumers Lane, and Morris Street and will involve the construction of a 2.5m high flood wall as well as a 3m embankment with the nearby football pitches, on the far side of Parkside Close serving as a natural flood plain.
Area Flood and Coastal Risk Manager for the Environment Agency, Peter Costello stated: "Historically, flooding has had a devastating effect on people in both communities, and this complex and significant scheme will ensure that flood defences in Radcliffe and Redvales provide the best standard of protection to local residents for many decades to come
"The scheme itself is a perfect example of the value of partnership working but also how when we are designing and building these incredible structures, we can regenerate the natural environment and public spaces while still making communities more flood resilient for the future."
Phase two, comparatively, will consist of the construction of traditional walls and embankments but will also include the addition of a new wetland habitat with planning applications for this phase in the scheme being submitted in September.
A sod cutting ceremony was attended by Peter Costello, Councillor Rishi Shori of Bury, Councillor Alan Quinn of Bury, and Councillor Rhyse Cathcart of Radcliffe. The ceremony was also followed by a guided tour of the site.
The defences will also prevent the closing of transport routes and infrastructure in the area during times of flooding as it was severely affected by the floods of December 2015.
Councillor Shori added: "Storm Eva caused unprecedented devastation, forcing hundreds of local families out of their homes on Boxing Day, with many not able to return for months. This major scheme will give extra protection to our communities and we look forward to the work being completed."
If you would like to read more articles like this then please click here.