Plans for Liverpool Waterfront Tower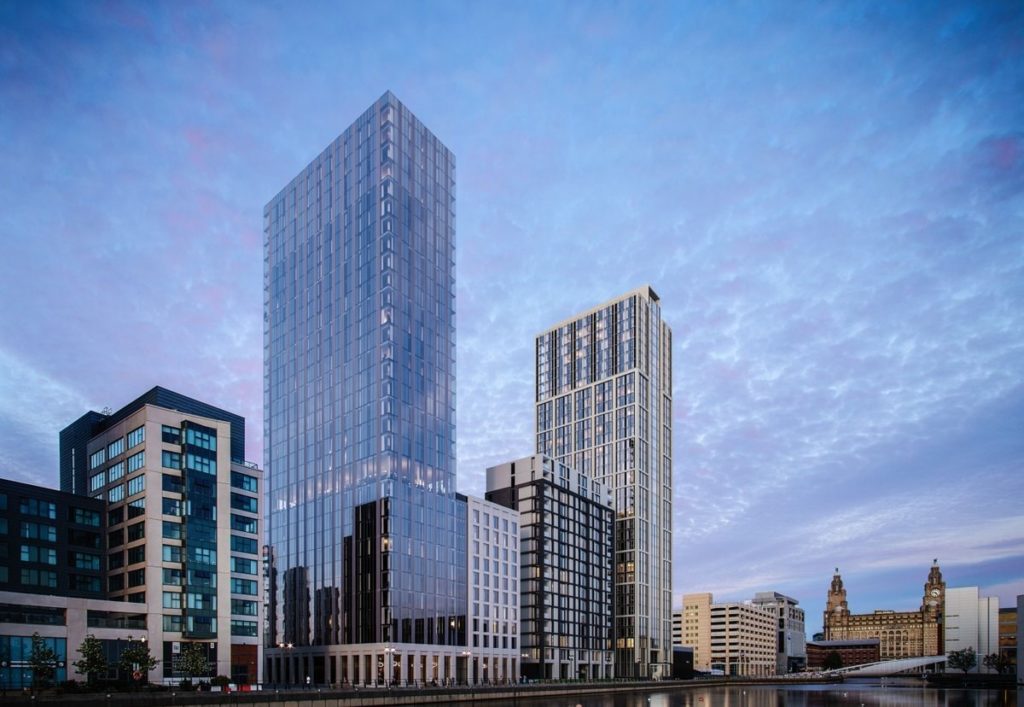 Peel L&P have submitted plans for the next stage of the major development at Liverpool Waters, with local contractor Vermont in line to build the 31-storey residential block at Princes Dock.
The development, designed by Faulkner Chester Hall will provide around 280 flats, and will be known as Patagonia Place, it will be one of a trio of towers in the Liverpool Waters development.
The tallest building there is the 35-story Lexington, which is being built by contractor BCEGI, whilst Vermont are finishing up the section, Plaza 1821, also being developed by Peel L&P with their partner Regenda.
Development Director at Peel L&P's Liverpool Waters, Darran Lawless said: "This is another major milestone for Liverpool Waters and despite the challenging environment that the world is currently facing as a result of COVID-19, we're delighted to be able to submit the planning application for this new development.
"Due to the current lockdown, the application process itself has been a challenge, but the response from Liverpool City Council has demonstrated an ability and commitment to continue to function and unlock investment opportunities in the City.
"We are hopeful that should planning permission be secured work can start in the Autumn creating significant investment and jobs as well as much needed homes for the region."
If you would like to read more articles like this then please click here.