Robinsons Structural Steelwork builds on Strengths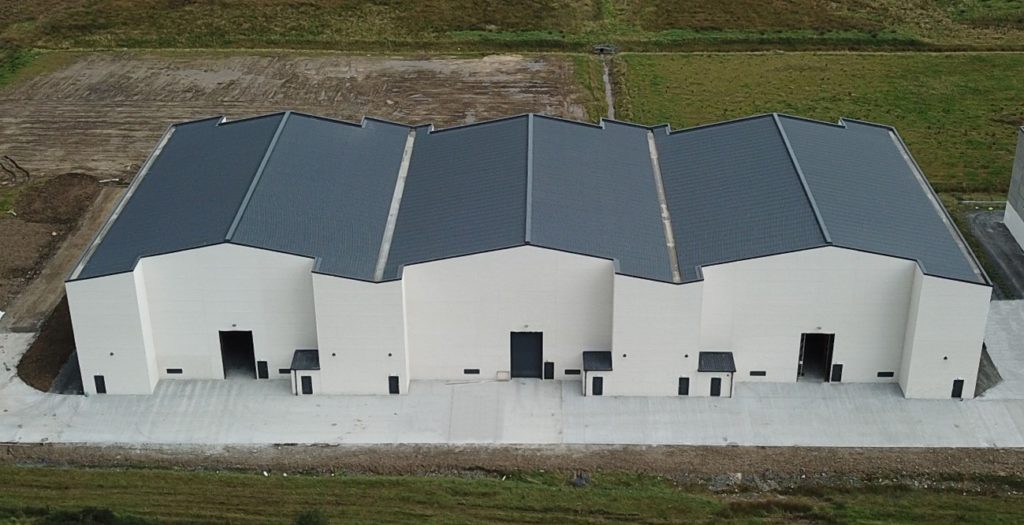 As we edge closer to the milestone of a year since the UK's first lockdown, Robinsons Structural Steelwork have taken time to reflect on the trials of navigating the past year as well as celebrating their wins and growth.
Having gone from strength to strength since Robinsons' conception in 2005, the team have found new ways to adapt to the "new normal" while being one of the businesses affected by the initial nationwide shutdown and the knock-on-effect on planned contracts. Despite these challenges, they have continued to thrive thanks to their dedicated team and loyal customer base. Using the "downtime" during lockdown to strategise, build relationships, and work hard on improving their bid and tender options, Robinsons Structural Steelwork identified new ways of working to take themselves to the next level. With restrictions in place, new ways of bringing potential clients to the office were looked at, with team members deciding that utilising video would be the most engaging way to let people know what Robinsons are all about.
The dynamic workforce within Robinsons Structural Steelwork has the ability and expertise to take on a variety of projects, having worked on a substantial – and rapidly growing – number of interesting jobs. They have worked on several supermarkets, retail outlets, educational buildings, office buildings, warehouses and distillery contracts, subcontracting to both Councils and Main Contractors. Projects such as Bruichladdich Distillery have allowed the team to showcase their expertise – for example, providing 360 tonnes of structural steelwork and 1,150 concrete panels for cladding in 120 well-planned loads to the Isle of Islay, where the erection team battled with inclement weather conditions! While the projects on Islay have been challenging, Robinsons were quick to apply to take on further phases of work at Bruichladdich and are currently on-site for the fourth phase. Alongside this, the team are excited to have recently completed a new build Lidl project, adding on to the various Lidl projects under their belt already, as well as numerous projects for Morrisons in the past six months.
As Robinsons has grown, the knowledge and expertise it's team members bring to the table has expanded – the business has developed Architectural & Design, Agricultural and Cladding divisions to further complement their Structural Steelwork offering. All team members within Robinsons Group have a wealth of experience, coming from various backgrounds, and this is complemented by Robinsons' in-house manufacturing and fabrication facilities and forward-thinking management team.
Robinsons' quick growth has necessitated the addition of various new accreditations and the introduction of an in-house Safety, Health, Environment & Quality Manager who oversees all aspects of Health & Safety on and off-site. All steelwork is CE marked and Robinsons now hold ISO 9001 accreditation, CHAS Gold Premium Plus, Constructionline Gold and SafeContractor. Understanding the importance of further development, the team are currently working towards ISO 14001 and ISO 45001 amongst other accreditations whilst also looking to expand their manufacturing and fabrication facilities  further to match their growing demand.
A quick look through the Robinsons Structural Steelwork's portfolio and their knowledgeable team members will showcase the team's flexible working attitude and their ability to work as a subcontractor, in collaboration with other companies, or as the lead in a variety of projects. The team are looking forward to another year of inspiring the younger generations, contributing positively to their local communities and "Building Your Future" in 2021.
For more information contact: www.rbscotland.co.uk
If you would like to read more stories like this, then please click here