Plans approved for South Seaham garden village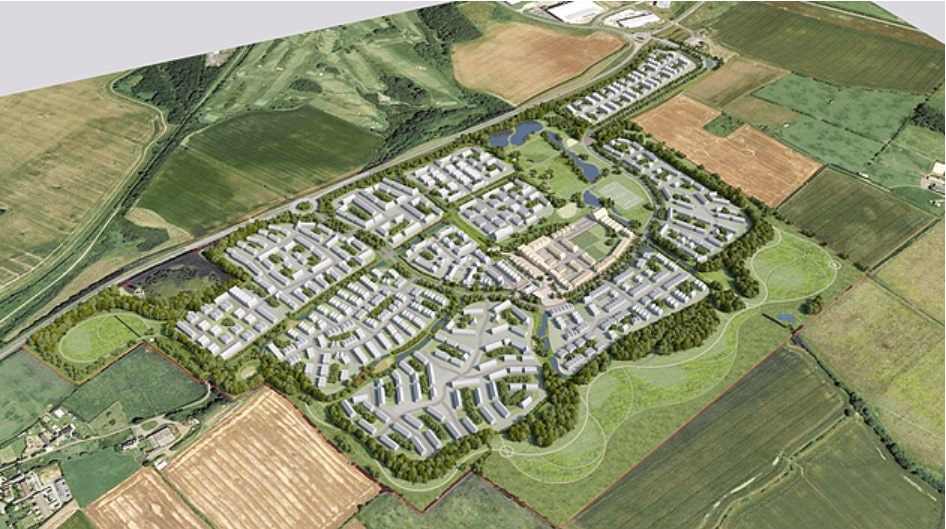 Plans have been approved for Tolent and the Home Group to construct the new South Seaham garden village in East Durham, due for the first homes completion by late 2020.
South Seaham is just one of the 19 garden villages commissioned by the government as a part of the 2018-2023 housing strategy and will be located near the A19, Dalton Retail Park, and not too far from the coast. It will feature 1,500 new homes, half of which will be classed as affordable housing for first time buyers, elderly occupants, and disabled dependents.
Councillor Kevin Shaw, Cabinet member for strategic housing and assets, stated: "This is fantastic news and something we have been working towards for a number of years.
"With new jobs and growth in the county, we not only need more housing but improved standards and homes of a greater variety including affordable housing to meet residents' needs.
"South Seaham Garden Village will be a unique and highly desirable place to live. It will be a vibrant and exciting community and is symbolic of the future aspirations we have for our county."
Tolent will be responsible for the construction of 1,000 of the new homes, while the land for the remaining 500 will be sold to the private sector. The plans are expected to provide 1,000 new jobs with 500 of these being involved in the construction of the village whereas 300 of the new jobs will be in the village centre.
The new village will feature a hub containing shops, a café, a primary school, park, village square, and a health and wellbeing hub, which will include a gymnasium, as well as a new innovation hub that businesses and regional universities will use for research and development projects.
Over half of the development will consist of managed green spaces such as: parkland, sports facilities, play areas, and a network of three miles of landscaped paths and cycle ways.
John Wood, director of Tolent, added: "Receiving garden village status is befitting of such a great development that really will be a national exemplar.
"Our vision to create a truly sustainable community with a mix of distinctive, high quality housing that improves quality of life is what we're doing here, as well as creating jobs for the next decade and beyond."
If you would like to read more articles like this then please click here.