Strong supply chain delivers big community benefits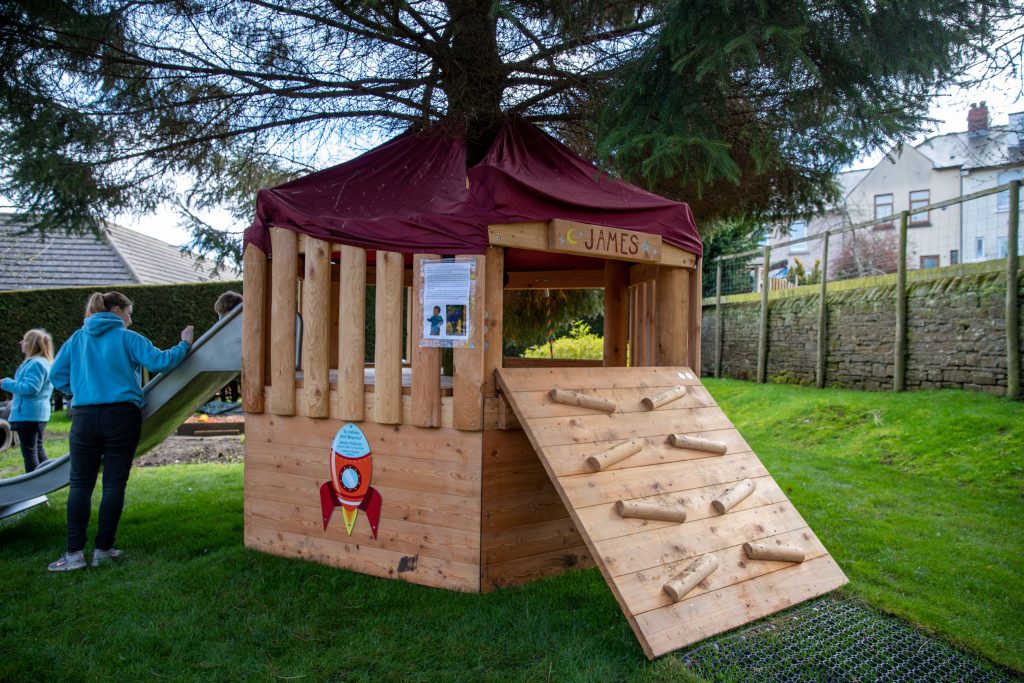 A strong relationship with local supply chain partners is enabling Henry Boot Construction to deliver bigger and better benefits to the communities in which it works.
Henry Boot Construction has always worked seamlessly with its supply chain to deliver high-quality projects and keep programmes running effectively. But over the last few years, the company has joined forces with its supply chain partners to deliver greater community benefits and social value beyond core construction projects.
Most recently, Henry Boot Construction has teamed up with Timberplay – a Sheffield-based playground specialist.
The two firms had been working closely on Pound's Park. The landmark 6,000sq m public space, a focal point of Sheffield City Council's Heart of the City regeneration scheme, opened earlier this year and features a large children's play area.
This led to both companies coming together to fund and install a brand-new play area for Bolehill Nursery in Walkley, Sheffield. The social value project, which didn't cost the nursery anything, was dedicated to a boy called James, who attended Bolehill Nursery and sadly passed away in 2022 at the age of one.
Tony Shaw, Managing Director at Henry Boot Construction, said: "As a Yorkshire-based business, we are always looking for new ways to give back to the local communities in which we work. Bolehill Nursery was a perfect example of this. We couldn't have managed it without the help of our trusted local partners though – it really was a real team effort."
In the current business climate, with the well documented resource and inflation challenges, Henry Boot believe that collaborative approaches to social value are crucial in ensuring good intentions do not fall by the wayside within the construction sector.
"At Henry Boot, we are committed to delivering social value across all of our projects and understand why it is a key factor when tendering for projects – especially those funded by the public sector", continued Tony.
"Although we undertake a lot of social value projects independently, by joining up with many of our local supply chain partners, it enables us to go that one step further.
"Collaboration has two major benefits. Firstly, it allows every company involved to share the resource load. Everyone knows the construction sector is currently facing workforce challenges. So, this joined-up approach means social value projects do not need to negatively impact, or slow down, the commercially driven arms of the business.
"Secondly, by getting a balance of different specialists involved – be it builders, joiners, electricians, plasterers or landscapers, we are able to deliver the projects far more cost effectively. Naturally, each individual firm can get access to the right materials and deliver the required output quickly within its specialism. "
Working collaboratively means social value projects can run more efficiently and more cost effectively.
That ultimately means costs are kept under control and more firms, particularly smaller businesses who might struggle otherwise due to resource, can get involved with social value projects and giving something back to the wider community.
Paul Collings, Managing Director at Timberplay, said the business always tried to support good causes.
"It was lovely to see Bolehill's outdoor space transformed. We feel very privileged to work within children's play as it is so gratifying to see the impact that quality play provision can have on communities.
"Our growing relationship with Henry Boot Construction, which has a rich history and is a key player within the Sheffield business community, has many benefits. Their commitment to social value projects is clear for all to see and has allowed us some lovely opportunities to get involved in leaving a legacy in our home town of Sheffield – projects we likely wouldn't have been able to deliver entirely on our own.
"Also, from a purely practical point of view, it is great to work with a local company. It means that any issues on-site or last-minute meetings, can easily be handled or accommodated face to face. We are very happy to be a supplier and a collaborator with them, and very much look forward to building on our strong relationship over the coming years."
In addition to Timberplay, Henry Boot Construction partnered with other businesses in its supply chain to deliver the Bolehill Nursery project. Partners included Lightmain, Banner Plant, Playgarden, Dean Construction, Gavin Jones UK, NG Bailey, Fletchers Waste Management, Markovitz, DAL Contractors and Northstar Civil Engineering
If you would like to read more stories like this, then please click here