Tees programme launched to reduce flood risk and boost nature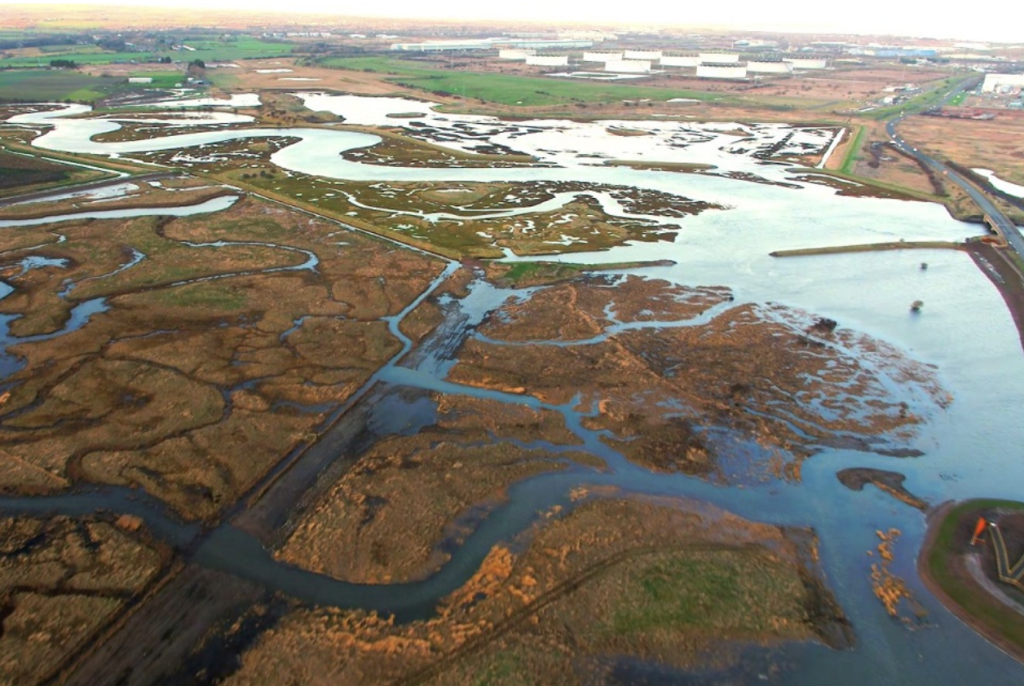 A ground-breaking set of projects to help the River Tees Estuary adapt to climate change, restore valuable habitat for internationally important wildlife and reconnect the river's tributaries has officially launched.
With funding of more than £30million, the Tees Tidelands programme aims to realign flood defences, restore mudflat and saltmarsh habitat, and remove tidal barriers so migratory fish can return to rivers where they have been absent for hundreds of years.
In total, Tees Tidelands aims to create over 50 hectares of mudflats, saltmarsh and other valuable estuarine habitats, as well as reducing flood risk for homes and businesses, now and into the future.
The Tees Estuary has been heavily modified by human hand in the last 200 years as it transformed into a hub of industrial activity. While vital for jobs and the economy, this led to the loss of 90% of the intertidal habitat that once existed.
The Environment Agency, together with partners including Stockton-on-Tees Borough Council, the Royal Society for the Protection of Birds (RSPB), the Canal & River Trust, Teesside Environmental Trust, Tees Rivers Trust, Natural England and Tees Valley Wildlife Trust aim to redress the balance between nature and industry in a way that adapts to climate change and secures the future economic prosperity of Teesside.
The ambitious Tees Tidelands programme features schemes across Teesside at sites near Greatham, Port Clarence, Portrack, along the banks of the River Tees and in rivers such as Lustrum Beck, Ormesby Beck and Billingham Beck.
Phil Marshall, Senior Advisor for the Environment Agency in the North East, said: "Tees Tidelands will help to safeguard the future economic prosperity of Teesside in a way that enhances the environment, using nature-based solutions to deliver long-term flood risk management.  
"Allowing the estuary to realign with its natural tidal cycle will create the correct conditions for wildlife to thrive. It will also reconnect the communities of Teesside with their estuary, a relationship gradually lost over the last 200 years.  
"The official launch of the project is a big moment, and we are grateful for the collective support of our partners as we work to bring the vision of Tees Tidelands to life and deliver these long-term benefits for people and nature."
All of the projects in the Tees Tidelands programme will use inspiring nature-based solutions to reduce flood risk, increase climate change resilience and help nature recover while protecting and enhancing the most important conservation sites within the estuary.
If you would like to read more stories like this, then please click here.