UKCW Birmingham reveals line-up at first ever Robotics Theatre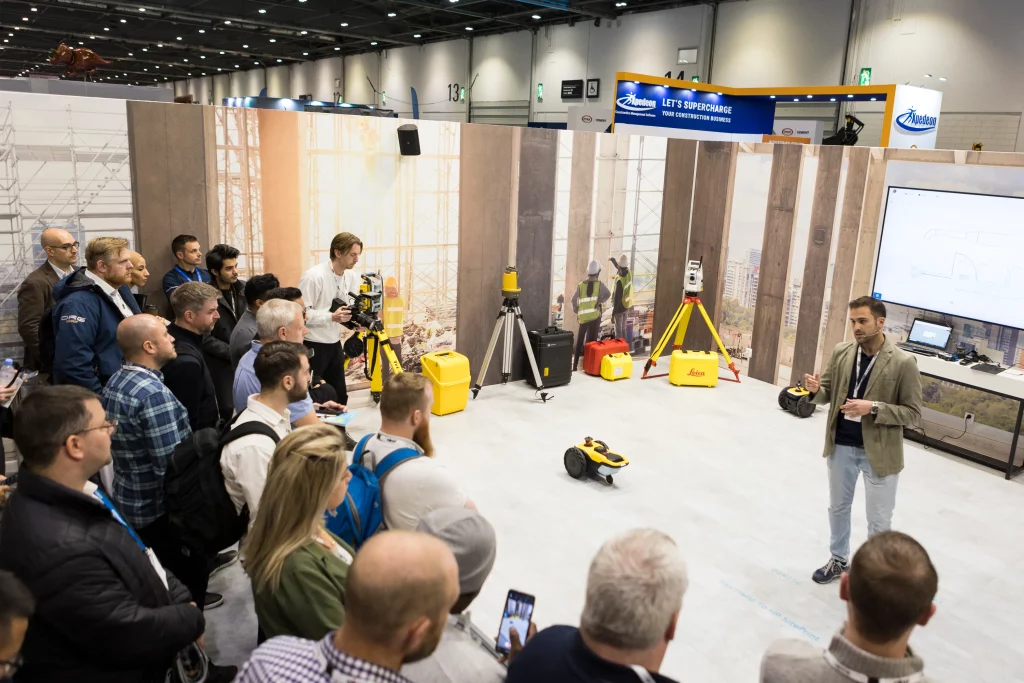 The latest innovations in robotics and automation will be showcased at the Robotics Theatre, a brand-new feature at next month's UK Construction Week Birmingham.
Sponsored by HP Construction Services, The Robotics Theatre is located in the Digital Construction section at UKCW, and will showcase solutions that will create a positive impact within the construction industry. There is a full demonstration timetable across the three-day show, featuring robots on wheels, exoskeletons and giant robotic arms.
Highlights include:
German Bionic – Apogee is the strikingly designed, AI-supported next-generation smart robotic wearable tool. It is even lighter and more comfortable than its predecessors and broadens the areas of application.
Stanley Handling – WearHealth, from Stanley, provides data-driven insights to enable employers to buy the right exoskeleton solution from the world's top manufacturers.
Q-Bot – a fast-growing robotics and AI company based in London and Newcastle which currently works with social landlords across the UK to develop their installation robot.
HP Construction – SiteBot combines HP's printing know-how and robotics technology to revolutionise construction site layouts, bringing breakthrough efficiency to accelerate projects without errors or redos.
 The MTC – demonstrating their work with large-scale ground-penetrating radar (GPR) for infrastructure asset management.
A selection of robots will also be available to view from The National Robotarium, the UK's centre for Robotics and Artificial Intelligence based in Edinburgh. Industry leaders will highlight the challenges when developing safe, practical and effective robotic technologies; that can be seamlessly integrated into the construction processes.
UKCW Birmingham takes place at the NEC from 3rd-5th October, and will champion culture change in construction, as well as featuring over 6,000 products and services.
Nathan Garnett, UKCW show director, commented: "In a rapidly changing industry, UKCW strives to showcase the companies who are fundamental in shaping the construction world with innovation and technology.
It's vital to keep pace with these advancements in construction technology – that's why we are so excited to announce the first ever Robotics Theatre at next month's show."
To register for UKCW Birmingham for free, go to UKCW Birmingham Registration