Vivalda acquires Scottish cladding company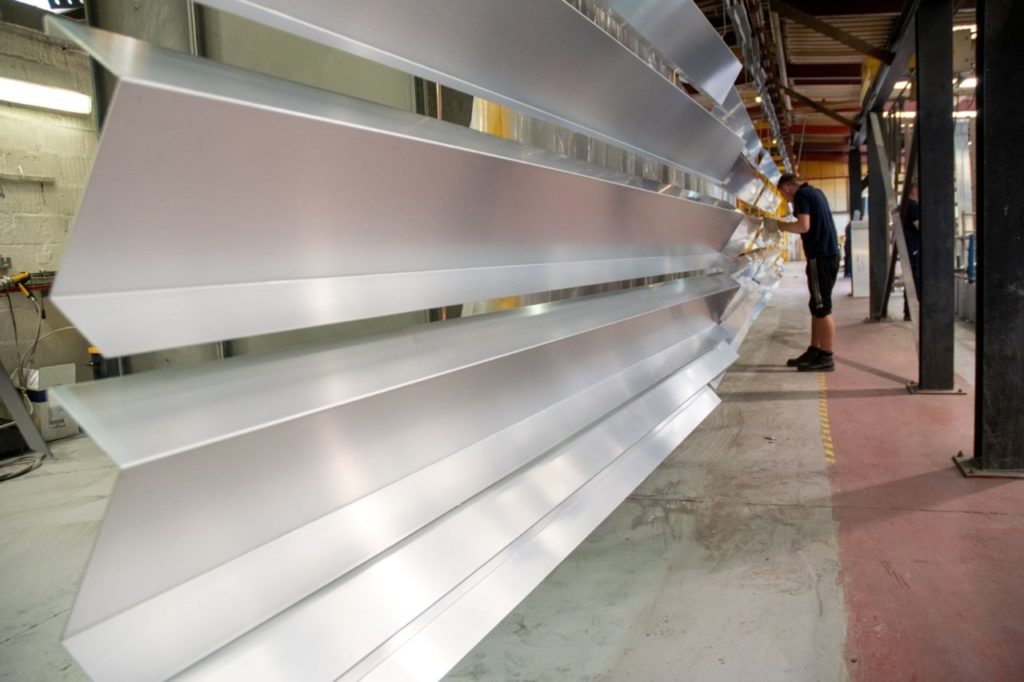 The Vivalda Group has fortified its position as Britain's largest independent distributor of façade systems through the acquisition of MSP Scotland, a cladding manufacturer based in Cumbernauld to the East of Glasgow.
MSP Scotland creates new products as well as operates an accredited powder coating facility, producing a Qualicoat-accredited coating line, which provides the company's 50 employees with an annual turnover of £5M and a sales figure of £34M.
The Former Managing Director of MSP Scotland, George Ross stated: "I am so pleased with the sale of the business to Vivalda, who have been professional and honourable at every stage of the negotiation.
"They are a forward-looking business that will invest in MSP, to not only secure the current roles here at Cumbernauld, but hopefully create many more as the business grows as part of the larger Vivalda Group."
The company will bring important manufacturing capabilities to Vivalda such as the ability to create bespoke aluminium facades in an abundance of shapes and colour, with all manufacturing taking place in the UK.
The Vivalda Chairman, Peter Johnson added: "The MSP name is well known across the UK as a provider of both branded facia boards, as well as its bespoke coated aluminium façade solutions. I've been impressed with the level of skilled technicians and engineers based here at Cumbernauld which, I am sure, will prove to be a great asset to the Vivalda Group.
"We intend to invest in people and technology here at MSP, to create a world-class façades manufacturing and fabrication facility. There's a great fit between Vivalda and MSP, both strategically and culturally, and I am confident that this acquisition will bring further growth to our business."
Such nationally based manufacturing, in light of the potential disruption posed by Brexit, can therefore only be considered as advantageous to MSP Scotland, and now the parent company of Vivalda, when considering the company's future.
Mr Johnson concluded: "While the jury is still out on the culpability of those responsible for the failings at Grenfell, the cladding sector has seen big changes in the past two years, with many low-quality, smaller suppliers exiting the market. The days of supplying untested facia board for high rise buildings is thankfully a thing of the past, with the use of ACM and HPL on tall buildings now effectively outlawed.
If you would like to read more articles like this then please click here.