Willmott Dixon Secure Emergency Service Work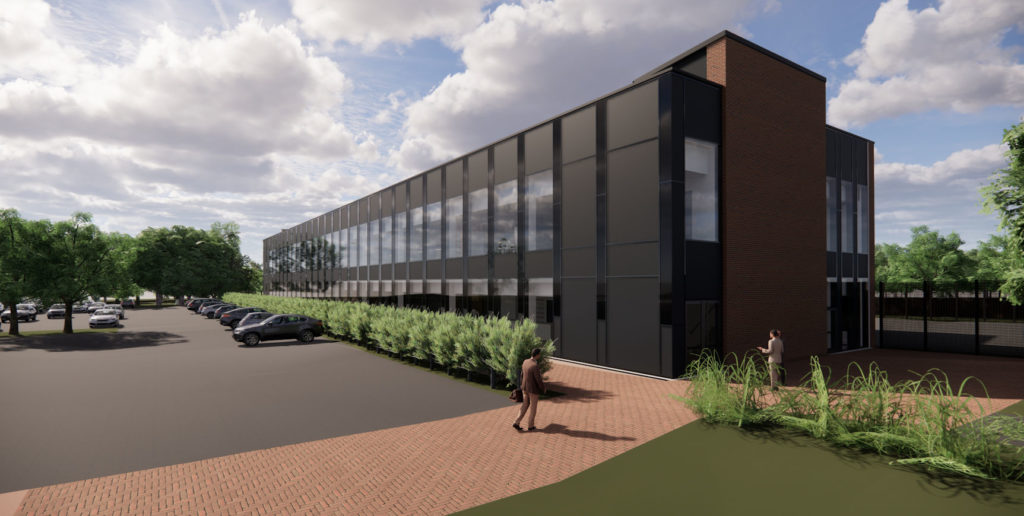 Willmott Dixon is increasing its tally of projects throughout the country to deliver blue light facilities. The company has been chosen to build a new £18 million custody suite for Bedfordshire Police.
Procured via Major Works England and Northern Ireland, the new facility will include a 22-cell custody block, offices for police and staff, along with parking and associated external works. Located at their Kempston headquarters, the new custody suite will replace a temporary variant and is the first major building commissioned at the site since 2005.
Bedfordshire Police and Crime Commissioner Kathryn Holloway, said, "Since the old Greyfriars station in Bedford closed down because its custody suite was not fit for purpose, its replacement has been being planned. This has been a priority for me, and I'm absolutely delighted to get this build underway on my watch. This is essential as our detention staff and officers deserve to have the best working environment we can provide – and we need to remember that those in police custody have not yet gone before a court and are innocent until proven guilty."
Chris Tredget, Managing Director of Willmott Dixon in London and the East: "We are delighted to build on our strong pedigree in the blue light sector to deliver a new state of the art custody suite for Bedfordshire Police. Having built similar facilities in the region, we are collaborating closely Bedfordshire Police to ensure that the facility will meet all of their requirements and needs, providing a state-of-the-art building and better environment for all."
Mark Robinson, Scape Group Chief Executive, said: "Ensuring continued investment in our police services is vital to help support communities right across the UK. As the government aims to reach its target of recruiting 20,000 new officers by 2022, projects like this will go a long way to support the additional resources required.
"This new facility will enable Bedfordshire Police to build upon its existing ability to deliver efficient and effective local services. I have no doubt that the completed facility will reflect the high-quality work Willmott Dixon is delivered for police forces across the UK. We take great pride in performance managing projects like this through our framework and I look forward to seeing the array of community benefits it will bring."
If you would like to read more like this, then please click here