Work Starts on Grand Cascade Apron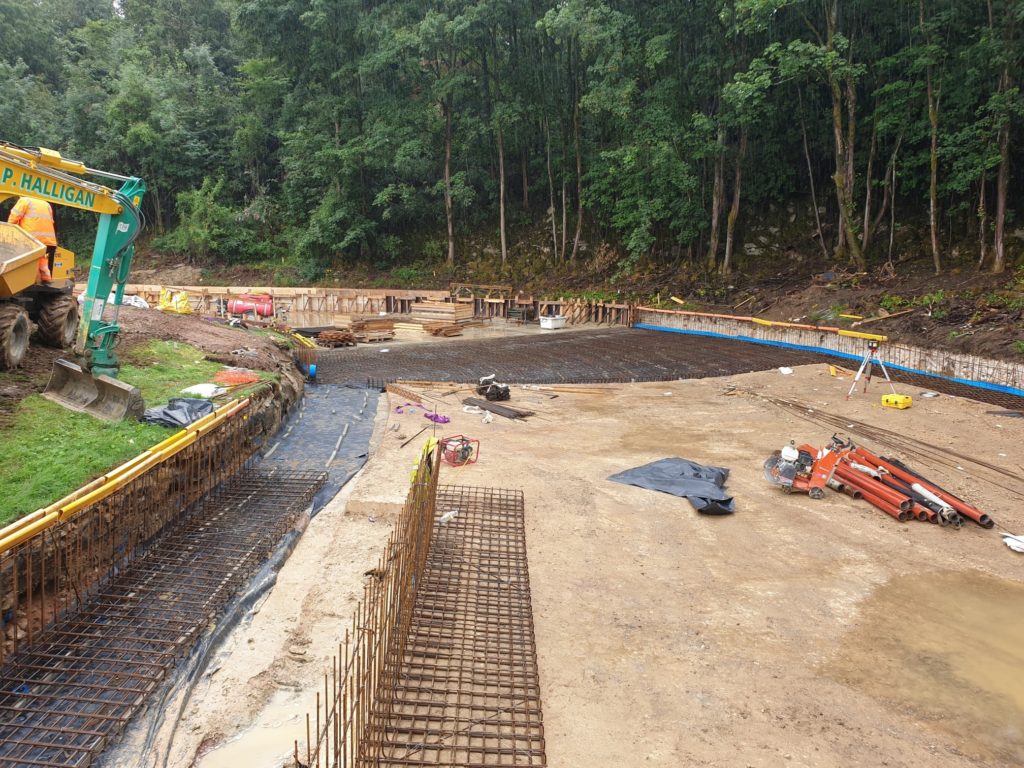 Land & Water has been awarded a contract to carry out essential maintenance works on the lakes at Blenhiem. The lakes are fed by the River Glyme, with Land & Water currently carrying out essential works which involve the demolition and assessment of the Grand Cascade Apron, which forms the lakes from the river.
This work allows Land & Water to create a new resin injection curtain wall, which is currently the largest resin injection works to be undertaken in the UK to date. One of the final steps in this will include the construction of a new concreate apron, and stone-faced walls. This will help mitigate any further wash over and across the length of the apron works, this is in addition to the replacement of an existing wave all which will ensure the protection of the pool which was built over 300 years ago.
The latest works are part of a large restoration project currently underway at Blenhiem Palace, which aim to future-proof the grounds of the World Heritage site.
Kevin Kirkland, Construction Director at Land & Water, says: "We are extremely proud to be working on this prestigious project and look forward to working alongside the team at Blenheim. We have ensured that our team are aware of all safe practices on site during the current health pandemic and will continue to ensure that our client's needs are met whilst following Government guidelines."
Blenheim Estates Director Roy Cox says: "Whilst for obvious reasons we have delayed the main dredge for a year, we have been able to start work with Land & Water to go ahead with the essential repairs to the cascade at the bottom of our lakes. The craftmanship employed by Capability Brown nearly 300 years ago is remarkable and it's a credit to them that we are only now following in their footsteps to make sure we can preserve such important landscapes at Blenheim."
If you would like to read more like this, then please click here