The importance of data in delivering successful BIM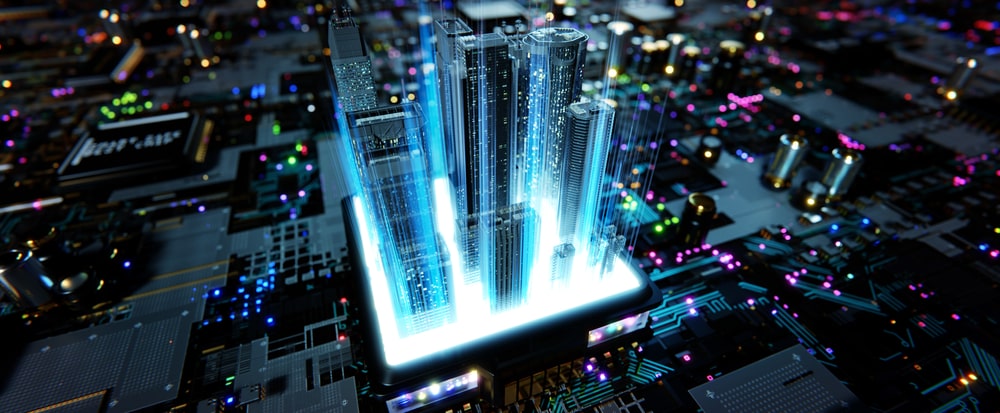 How a common data environment enabled the Highland Council to manage projects, documents and government requirements with efficiency and ease.
The Highland Council – the United Kingdom's largest local government area, and located in the Scottish Highlands – needed a process to manage its projects and project-related documentation in an efficient, collaborative and easily-accessible manner.
Managing 300–500 projects annually – from new school developments to refurbishments and fit-outs – with an estimated annual project investment of £100m, the council serves a third of the land area of Scotland, including the most remote and sparsely populated parts of the United Kingdom. Given these logistics, an effective way to access, update and share documents is a requirement for successful business operations.
The Council previously relied on paper and CD document storage, in combination with limited cloud-hosted health and safety documentation. This system was not widely adopted by the design and construction team. A few staff members were users, but most created their own documents, templates and storage folders on their individual devices. As a result, the Council lacked a central document management system, and had a substandard audit trail of project drawings, mark-ups and overall documentation. Change was necessary.
A digital project management system with a Common Data Environment (CDE) was the optimal choice for The Highland Council to best manage all design and construction information across both its domestic and non-domestic property portfolios.
Transitioning to digital document management
As information management using building information modelling (BIM) began gaining traction, thanks in part to a government mandate for its use across construction in Scotland by 2017, the Council decided to adopt some of the technologies that support the mandated information management approach and procure a CDE for its projects.
After a thorough review of options, the Council chose Viewpoint for Projects (VFP) as its CDE. VFP offered the following benefits for The Highland Council users:
Helps manage non-domestic and domestic property portfolios and construction projects, and allows the Council to comply with legislation on health and safety files.
Able to be customised to house 1,200 individual sites for each of the Council's non-domestic assets. A high-level folder stores key asset information for all projects. Information is then organised into individual project containers that hold health and safety files, operational and maintenance files, drawings, specifications, certificates and warranties.
Project teams can now work with documents in a collaborative and efficient work environment.
The Council can simply and effectively collect all relevant construction information and maintain data with internal and external clients, customers and partners. For example, the Council uses VFP to manage individual construction projects, and also uses the application to manage asset information. Once a project is complete, the Council stores detail to assist in managing assets on an on-going basis.
The CDE from Viewpoint allows external contractors and consultants to collaborate with the Council on construction projects, ensuring a single access point for information.
This CDE solution aids the Council in meeting its legal obligation to share construction information with project stakeholders (i.e. developers, engineers, subcontractors). By putting this information online, it was much more readily available to those who needed access to it.
The Council began with a trial of the application programming interface (API), uploading a small sampling of documents. Once the trial was successfully completed, the Council uploaded 40,000 documents using Viewpoint's API, which made a seemingly insurmountable task achievable. The API automated the process by:
renaming the files;
uploading files to the correct sites on VFP; and
adding the correct meta data to each file.
By using the API (rather than uploading them all manually) the Council saved hundreds of hours in labour.
Additionally, the Council relies on the VFP comprehensive user support website, with its tutorial videos and user guides, as well as its support desk.
"Viewpoint also has an expansive self-serve knowledge portal that many employees can reference and quickly find what they are after," said David McIntosh, property support administrator for The Highland Council.
For more information about Trimble: Click here.
Author: Benedict Wallbank, BIM Strategy & Partnerships Manager, Trimble Viewpoint. With 30+ years of construction industry experience, Benedict Wallbank often advises contractors, consultants and client bodies on management, organisation, workflow and business process associated with BIM deployment. He is a lecturer and tutor of BIM in the UK , Europe, China and Brazil, and has published papers through RIBA Journal, Architecture Ireland and Building Design. Ben is a member of the buildingSMART technical group in the UK, attends the BIM Academic Forum and sits for Viewpoint on the BIM Technologies Alliance. He can be reached at Ben_Wallbank@Trimble.com