Bricking up the construction skills gap through Career Colleges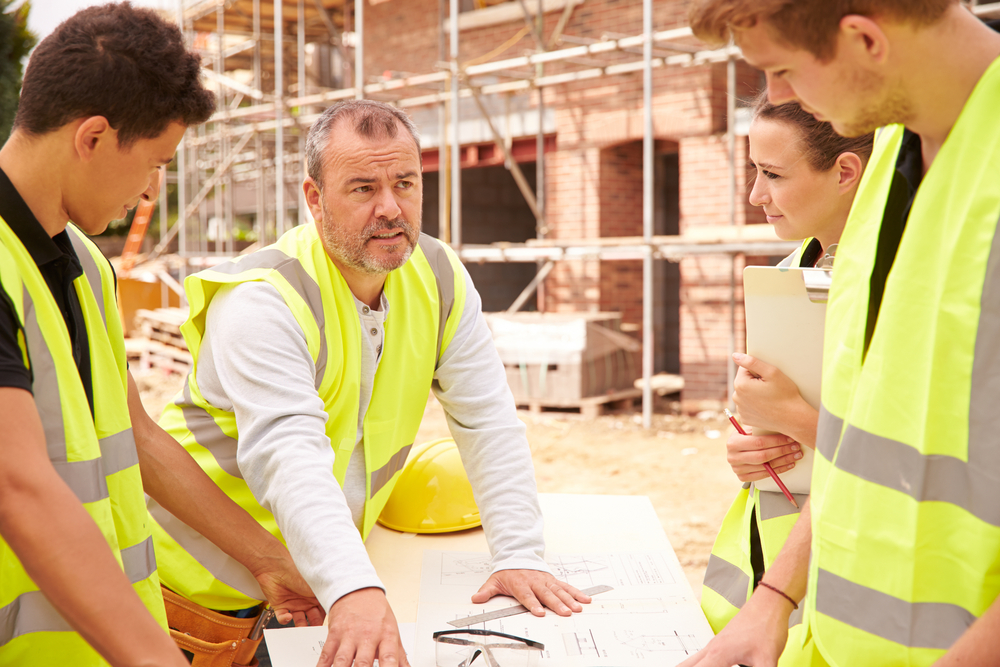 The skills gap is a huge problem confronting the construction sector and, with a projected £600Bn pipeline of infrastructure projects set to be delivered over the next few decades, it's a challenge that needs addressing. The demand for a skilled workforce in the industry has never been higher, and the focus is often on the need to recruit more talent on a large scale. In order to achieve this end goal, however, we first need to focus on the quality of education provided to construction students, to ensure we are producing the right kind of workforce. Career Colleges can play a vital role in plugging this skills gap.
In this article we speak to Colin Seabrook, Head of Department for Construction & Building Services at Havering College, a construction Career College, about the crisis and what can be done to address the problem.
Launched in 2013 by former Secretary of State for Education Lord Baker, Career Colleges provide high-quality technical education for learners. Given that the construction workforce in the UK is lacking in the skills employers are seeking, it is logical for the education system to forge stronger links with employers to address this. Career Colleges do just this, by delivering employer-led curricula that ensure students are equipped with the skills required to match demand.
The curriculum goes beyond simply teaching students to pass exams; it is designed with successful employment in mind, and to ensure the next generation can deliver on some of the UK's biggest construction projects such as HS2 and Crossrail. This close employer partnership also means students are able to experience real work scenarios, with a thoroughly integrated 'on the job' aspect to their learning. Havering College, for example, has partnered with organisations such as L&Q, Willmott Dixon, Vinci FM and Wates to offer its learners this experience. Ultimately, the resulting education learners gain is more meaningful and more recognised than it would be without this level of employer input.
The apprenticeship landscape has recently shifted towards greater employer input, with the new apprenticeship standards – designed by trailblazer employers – set to replace the old frameworks by 2020. Intended to be less of a tick-box, qualification-focused exercise, apprenticeship standards will incorporate end point assessment to demonstrate that learners can truly apply the knowledge they have accumulated throughout the course. Career Colleges go one step further than this transition, by implementing the new standards alongside a curriculum that has also been shaped by employers; making the course as relevant as it can be, and putting learners in the best possible position to pass their final assessment and prove their level of employability.
In November 2017, Business Secretary Rt Hon Greg Clark MP announced a new deal between Government and the construction industry, in a bid to prepare the construction sector for the future. This placed a strong emphasis on the need for skilled workers. The focus, however, was predominantly on upskilling and retraining the existing workforce, with the launch of a new National Retraining Scheme that will boost the skill sets of workers so that they align with what employers are seeking.
In addition to upskilling, however, there needs to be a greater commitment to developing the right skills from the outset – a more sustainable and economical strategy in the long run. To accompany the National Retraining Scheme initiative, the education sector should be encouraged to forge stronger links with employers and nurture a workforce already armed with sought-after skills, through expanding the Career Colleges network. Currently, Havering is one of only two Career Colleges in the UK for construction, despite the sector being one of the most important contributors to the UK economy, adding approximately £138Bn each year, and employing over 3.1M workers.
The benefits Career Colleges bring to both young people and employers is clear. Whilst the employability of learners is boosted, employers are provided with the type of workers they need to future-proof their business. Demand in the construction sector is increasing year on year. In his autumn 2017 Budget, the Chancellor committed £44Bn of funding to help build 300,000 houses annually by the mid-2020s. In addition to this, £2.7Bn was pledged for a housing infrastructure fund, and a further £1.1Bn for an urban regeneration scheme. Career Colleges can help to create a workforce with these very projects in mind, and employers can have confidence that their workers will be able to deliver on them.
This is even more important given the uncertainty surrounding Brexit. Tapping into the overseas skills market might become more difficult for employers, so the UK needs to ensure it can produce home-grown talent. As the nation faces a potential period of economic strain, construction companies need to be investing in the right people who can boost productivity and efficiency, and ultimately add value to the organisation.
Better engagement with employers in the construction sector is something the UK education system is in need of, and it is something that Career Colleges can provide. The hands-on approach they allow employers to take, by designing a curriculum that aligns with the skills they are looking for within their workforce, makes them integral in addressing the skills gap. Not only does it offer young people a clear line of sight to a job, but it means they can bring more value, and a more enhanced and relevant skill set to that job than they would otherwise have been able to.
If you would like to read more articles like this then please click here.