The construction gap and the Northern Powerhouse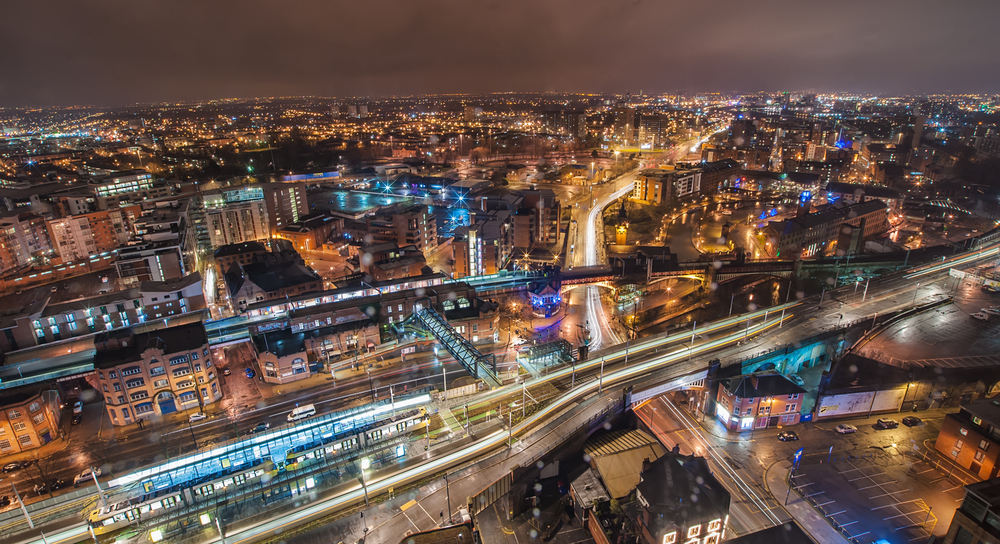 UK Construction Media speaks exclusively with Ana Nekhamkin, Managing Director of Inhabit, about the Northern Powerhouse and its ambitions for the region.
Rejuvenation and renewal is underway in the UK's northern cities – a record 22 new residential projects began construction in Manchester last year. With Brexit looming and the global dominance of London looking increasingly challenged by rival European cities, there is consensus in the public and private sectors that it is in the UK's interest to spread investment and economic activity across the country, shifting concentration away from the South East. Delivering this initiative will require the successful implementation of the recent Budget announcements and policies outlined in the new UK Industrial Strategy to address the issues in sectors like construction, which are vital to driving sustainable urban growth in the UK's northern cities.
Increasingly more 18-35-year-olds arrive in the northern urban centres, attracted by employment opportunities and put off by the expense of living in London. Manchester, Leeds and Liverpool offer some of the world's top universities and lower costs of living, encouraging young people graduating from these institutions to transition to professional life locally. Data from the Office for National Statistics shows that between 2011 and 2015 Greater Manchester experienced a net migration inflow in the 22-29 age group, suggesting the city region attracted or retained a higher number of recent graduates than the number who left. Migration figures in the same four years for Glasgow and Edinburgh also showed a similar result. To sustain the appeal of northern cities over time, it will be necessary to provide high-quality, exciting and flexible city centre accommodations compatible with the busy lifestyle of young professionals in the period before choosing to own a home.
However, UK construction markets are overheated. There are numerous residential projects in progress across the North but there is a dearth of available skilled labour to carry out construction, stunting regional development.
The 2008 recession forced many contractors to scale back regional teams, and large government projects like HS2 and Crossrail are absorbing much of the available skilled labour. In addition, the UK's construction workforce is ageing and there are fewer young people filling the vacancies. These challenges are underpinned by slow industry-wide innovation and digitalisation. In order to meet the Government's target of building over 250,000 new homes annually, nearly 350,000 construction workers will need to be employed across the UK. Currently, the workforce stands at less than 200,000 and this figure is only projected to decline. It is estimated that there will be approximately a 7,000 net reduction in workers leaving the housebuilding industry sector annually over the next five years.
The lack of skilled labour has been exacerbated by Brexit-induced uncertainty over the immigration status of many construction workers from EU countries. As the number of workers in the industry continues to decline, foreign labour has crucially filled the gap, keeping booming sectors like private housing development afloat. In 2015, 122,000 construction workers in the UK were born in EU states. The prospect of losing this existing and pipeline of future foreign talent, coupled with little progress on recruiting homegrown talent, is having a real impact on the ability of developers and construction companies alike to deliver projects on time and cost-efficiently.
The new policies announced in the Budget and the re-vamped UK Industrial Strategy are welcome acknowledgements from government that a significant pool of available skilled labour is critical to achieving the UK's regional urban growth ambitions. Setting up a National Retraining Scheme and committing £34M to scale innovative training models across the country to help close the construction skills gap by re-skilling and up-skilling talent are valuable steps in the right direction. Nevertheless, it is essential that the various policy ideas announced become more concrete and the channels in which the private sector can engage are clearly established.
Collaborative action between private enterprises in urban development, local and national government and NGOs is required now to avoid further stagnation in the construction industry and fully realise the economic potential of the UK's northern urban hubs. Setting aside budget is important, but apprenticeships, training programmes and work experience must also be well crafted and offer a career trajectory that attracts more talented young people into the industry. Successfully executing these programmes has the potential to correct the major imbalance of skilled labour in the UK and fuel circular investment, luring more investors and developers to the north drawn in by its highly capable workforce and supportive policy environment for urban expansion.
Ana Nekhamkin has spent over ten years in real estate acquisitions & development working first for Morgans Hotel Group and subsequently for Ian Schrager Company. She has also consulted for a number of companies in the lifestyle hotel space including Chelsea Hotels, Virgin Hotels and Virgin Limited Edition; a student accommodation developer; and select other real estate clients.
If you would like to read more articles like this then please click here.