How a digital planning revolution will look for local authorities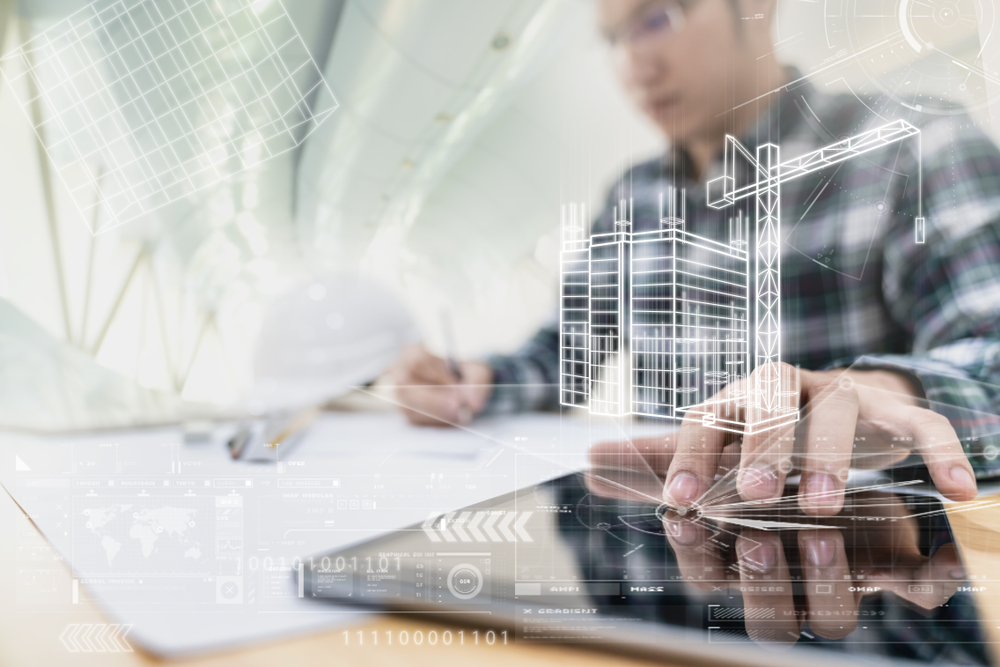 Right now, technologies like Building Information Management (BIM) and virtual reality (VR) are making big waves in the construction industry. They are parts that make up what we know as 'Construction 4.0'. However, they don't yet speed up the process of securing planning approval and passing building control.
These sorts of innovations could be indispensable for local authorities, allowing them to increase the efficiency of both the planning and building control process. We ask Graeme Cooke, Commercial Director at DEF Software, what would that look like in the future?
Using BIM and VR in planning
BIM is a process for using design and data to create a virtual construction project throughout its whole life cycle. During the process, a coordinated digital description of every aspect of the built asset is created. This combines 3D models and associated structured data such as product, execution, and handover information.
Construction companies are currently leading the way when it comes to VR. In part it can enable the 3D modelling that feeds into BIM, but it also offers a much more immersive experience where you can feel as though you are really on-site, seeing how the development would fit into the landscape or getting a feel for the site itself, before any tools even hit the ground. It's not hard to see why gaining access to these two types of technology could form part of the aspirations of many planning teams. The application of these tools in the planning space will give a much clearer picture of sites which will no doubt speed up the approval process.
Three decades ago, project managers would often build a model in polystyrene to bring a major site to life for planners, in the hopes of speeding up approval. With immersive 3D modelling, the effect is as if you were stood in the street looking at it in real life – you can get an exact visualisation of the finished structure. BIM is a brilliant tool for planners and would be a real benefit for major schemes, but it's the building control aspect where BIM modelling really stands out.
If building control teams can walk through one model visually, they will be able to inspect aspects such as cladding, fire doors or access and they will be able to view the necessary product descriptors from the manufacturer of the part or material – all from within one program.
They can quickly make a decision whether to approve it or not, as they will be able to easily view all of the specifications. Changes to the model can easily be made or conditions added to the decision notice if any issues arise before approval.
A game-changer for safety
Having this level of information available before a build will mean that safety issues can be flagged before the project goes ahead.  Everything about a high-rise building can be considered in advance by a local authority, from details of the cladding through to the location of every door.  This is a vital piece of progress in the wake of Grenfell.
This feeds nicely into the government's 'build back better' philosophy, which is to get things built faster, better, and safer. One reason the recent proposed planning reforms needed consideration was because there was a focus on trying to dilute the planning process to get things done.
We do know however that correct checks and balances are vital, but need to be more efficient. This is something that can be achieved through BIM modelling.
Roadblocks
At the moment this is of course largely hypothetical, and as for adoption and integration within planning departments – just because a technology is ready and able to be adopted, it doesn't mean that there is necessarily any budget to buy it.  And, the concept of BIM and VR adoption would be more readily seen as 'nice to have' rather than a necessity.
Another roadblock often hit by developers, is coming up against public criticism. This is often rightly so as members of public are concerned about changing landscapes and eyesores disrupting their local environment.  However, there is potential with VR modelling to be used at the public consultation stage as a tool to show people exactly what the finished build will look like.
This is far more appealing to the public than the traditional cardboard model and will likely increase positive engagement in the project.
When you consider the ROI in terms of time saved, it could end up being a one-off investment that leads to long term gains. And certainly, as these technologies become more widely used across other sectors, we may well see the costs come down and an expectation from customers that local authorities are using the same tools they are.
The future of planning
Construction 4.0 in planning might seem a long way off, especially with the barriers described above, but that isn't to say that this won't happen in the future. We need to prepare the industry now, and plan ahead for this reality.
Consider elements like infrastructure readiness and thinking about how these tools will integrate with the planning system in its current form – these are challenges that local authorities will need to collaborate with their suppliers to overcome. Then when the day does come, you will be able to mobilise and implement the real future of planning.
If you would like to read more stories like this, then please click here