Fire Door Safety Facts You Need To Know About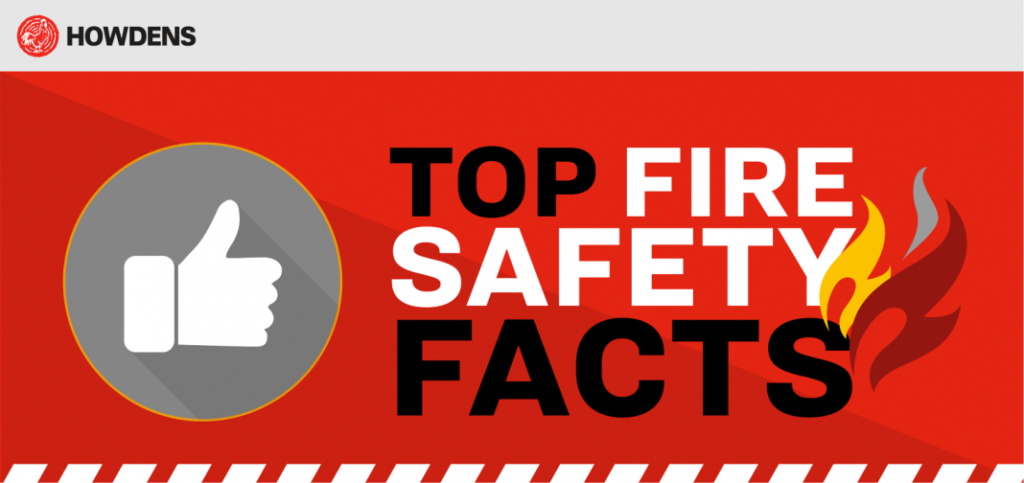 A fire door can be a life saver: your first barrier against a fire and a vital asset for prolonging time for emergency services to arrive. The protective door helps to delay the spread of fire and smoke. When installed, maintained and kept closed, a fire safety door can save lives. Read on to learn about key fire door safety facts and requirements.
At Howdens we are proudly part of the British Woodworking Federation for fire safety doors. Making sure guidelines are passed onto local builders helps to instil confidence in fitting a door conforming to fire door regulations, resulting in peace of mind for all. With our knowledgeable staff and certified products, your local Howdens depot is here to provide help on what fire safety products best fit your needs.
Exploring the key features of a fire safety door highlights how different they are to standard doors. On first appearances a fire safety door may not seem too dissimilar to a standard internal or external door, however there are key differences and guidelines to which they should adhere.
To cope with the heat of a fire, the core of the fire safety door should be solid and rated as at least FD30, meaning it will stand 30 minutes of targeted fire. The frame or lining should match the certification of your fire safety door and should be fitted with intumescent strips, which expand when heat is detected, filling gaps between the frame and door. Accessories like hinges, locks and latches should also all comply with fire regulations and must be fitted with intumescent paper.
Five key requirements of a fire safety door are detailed below to help you better understand what guidelines should be followed:
Check for certification – a label should show the door is certified.
Check for gaps – use a £1 coin around the top and side of your door to ensure the gap is no bigger than 4mm.
Check the seals – all seals should be intumescent with no sign of damage.
Check the hinges – all hinges should be firmly fixed with a minimum of three attached to your fire safety door.
Check the door closes properly – it should firmly close on its own with no obstructions.
Fire safety is a high priority for construction developers. A new building will need to adhere to many regulations, but there should be an emphasis on fire doors. Visit our website where we have created a Fire Safety Hub enabling you to learn more about both domestic and commercial fire safety regulations. You will find a wealth of facts, tips and guidance on where a fire door should be used.
References: