Future of Modular Housing in Construction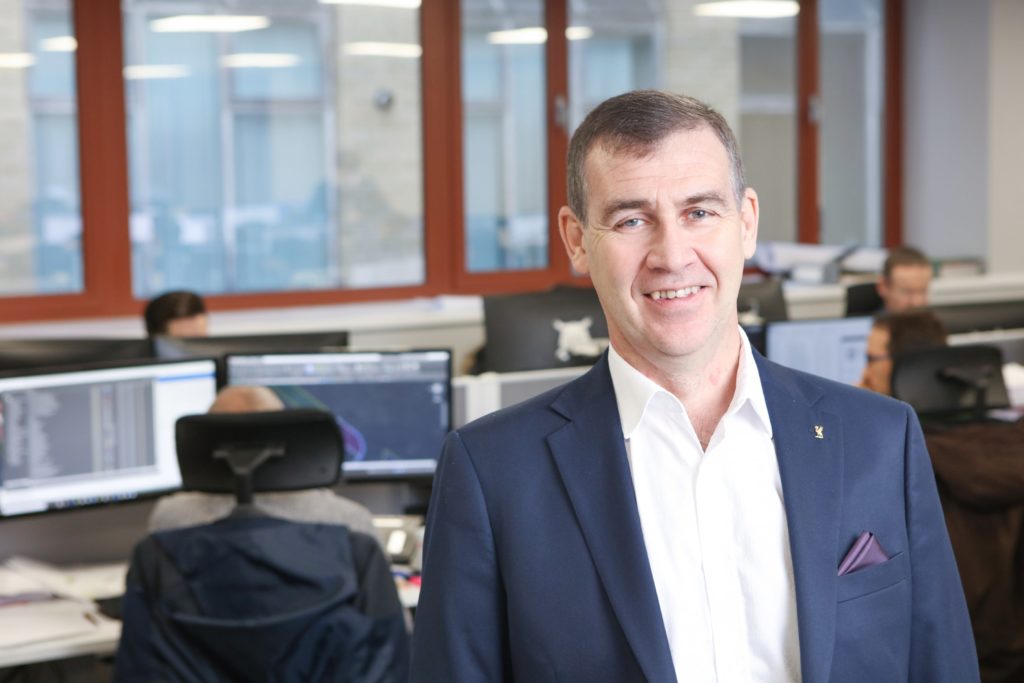 Sean Keyes is managing director at civil & structural engineering firm, Sutcliffe. In this feature he writes about the future of modular housing within the construction sector.
According to Forbes, during 2017-2018 only 7.5% of the homes built in the UK used modular construction, and although this number has grown year on year, this percentage is still a long way short of market leader Sweden's mammoth 45%.
With saving time, saving money and providing a quality product top of the government's home building agenda, there is now a big push to emulate Scandanvia's forward thinking modular approach, in order to solve the housing crisis that we currently find ourselves in.
Housing and regeneration aficionado Mike De'Ath alongside the governments modern methods of construction champion Mark Farmer are constantly beating the drum for modular housing, with both believing that an additional 75,000 homes per year could be coming to our shores by 2030, in the process creating thousands of new jobs and boosting the economy which has been dented during the last 18 months thanks in no small part to the pandemic.
Furthermore, with more bespoke modular factories being built in the UK, the approximate figure of 15,000 modular houses built per year will continue to rise, and with civil and structural engineering firm Sutcliffe playing their own part in the 'modular revolution', managing director Sean Keyes believes that the construction sector is in the perfect position to fly the flag for prefabricated buildings in the North West and beyond.
Having recently completed work on an affordable modular family homes scheme alongside Great Places Housing Group, Sutcliffe have long been advocates of prefab work, with Sean Keyes stating that the recent evolution of modular construction has been a real positive for the industry.
"Prefabricated methods of construction have been around for over 12,000 years, with the Egyptians using forms of semi-modular construction when building the pyramids. In today's society, modular construction revolves around buildings that are built in a factory and brought to site. The advantages of this are usually that the quality of the product is higher and the time on site is shorter, meaning that the quality control can be at a high standard.
"Producing modular housing reduces carbon emissions, as well as bringing financial gains in terms of reducing construction costs, which has enabled big developers to take on more developments and build more properties across the country; the aforementioned Shorrock Lane scheme has come from a £3 million investment from the Great Places Housing Group and I have no doubt that they'll be working on plenty more similar schemes in the future."
The government's 2017 budget announcement saw 300,000 new houses a year promised and this was well received across the industry, however this has yet to materialise with the latest figure of 247,000 built in 2019 falling 53,000 short of the target.
Modular homes built in mass are certainly seen as the way to bridge the gap towards reaching number 10's lofty target and despite many still favouring the more traditional forms of construction, Keyes continued by stating that modern methods of construction are here to stay, especially as the government leans on companies such as Sutcliffe to reboot the economy post-Covid.
"I see modular construction being a big part of our future, even though there is no doubt that bespoke housing built on site is going to continue to be the preferred method for many, as it has been for a millennia.
"There are some projects that need to be completed in a speedy and efficient manner and that is where mass produced housing really comes into its own. My main prediction for 2022 and beyond is that larger elements of modular construction will be intertwined with the more traditional methods of building, enabling developers to bring elements to site in a 'plug and play' type scenario."
Joseph Daniels, founder and CEO of Project Etopia hit the headlines at the Offsite Manufacture Conference in 2019, when he stated that start-up modular manufacturers are finding it much easier to find opportunities abroad compared to the UK, with China and India in particular boasting some of the largest modular factories in the world.
One of the biggest disadvantages of modular housing is the inability to oversee production from the UK when thousands of homes are being pre-made thousands of miles away. Chair of ACE North West and a true supporter of creating opportunities for local people through apprenticeship schemes, Keyes is hopeful that the minor issues from modular housing can be ironed out, in the process attracting a new raft of professionals to the industry.
"My dream would be to see more modular factories built in the UK to boost our economy and more high-skilled jobs created. The construction industry needs to be building quality homes at an affordable price and there is no doubt that we are on the right track to doing just that, and this'll continue to accelerate if we invest in new technologies including modular.
Working on one of Liverpool's first ever McDonalds restaurants, which in fact was a modular construction development, Sutcliffe as a company predicts that modular homes will cover approximately 10% of the market in a decades time, and with plenty in the pipeline moving forward for prefab sites, Keyes has spoken of his desire to work on more projects similar to McDonalds on Prescot Road and Shorrock Lane in the future.
"We are very much a market driven entity and as the industry changes and more modular houses are made, we will happily follow that trend and provide our services on many more sites. There are certain types of projects that need to be completed at speed and we have a proud track record for doing just that…with McDonalds built in a week!
"Modular housing is a growing part of the construction industry in the UK and I look forward to seeing the 300,000 new homes a year figure surpassed in the not so distant future with the help of prefab, with Sutcliffe as a company playing their own small part in this."
If you would like to read more stories like this, then please click here