Housing for the future: Redevelop and renew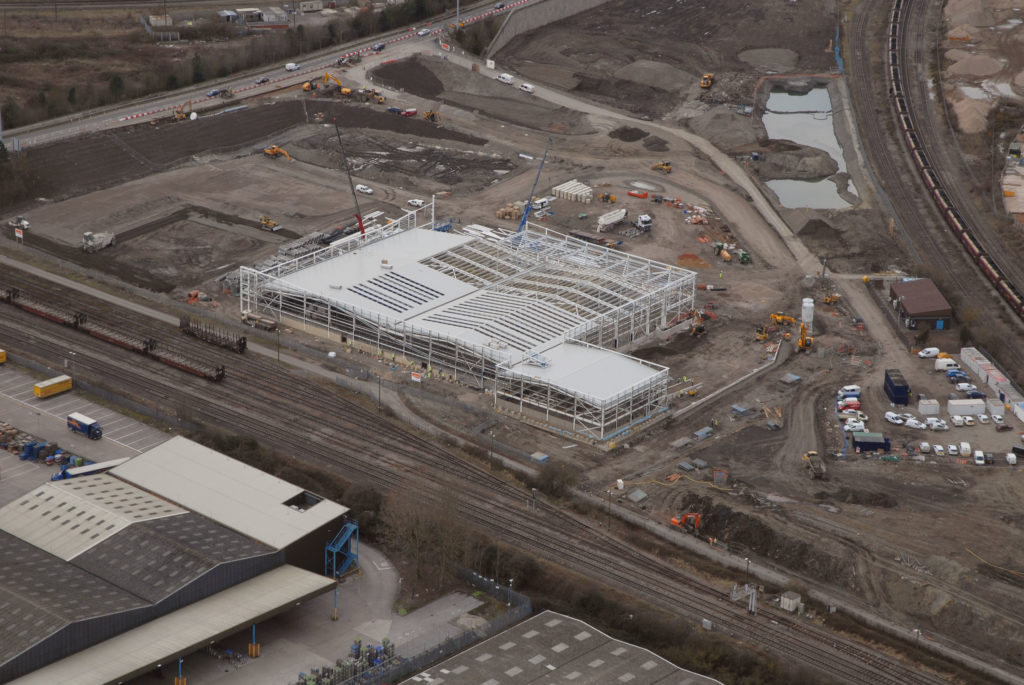 Green belts, national parks and rural countryside are some of the UK's greatest assets. As the population increases, however, these valuable spaces are at risk and require protection as housing developers seek a solution.
In the UK, we have the advantage of a lot of robust, existing structures (and infrastructure) which are ripe for redevelopment. Land registers identify around 18,000 brownfield sites suitable for regeneration with a minimum net capacity for over one million homes.[1] This is a significant figure and a prime opportunity.
Designers need to get into the habit of looking to these existing areas more creatively. Whilst building on greenfield spaces is attractive to developers, it's not always the most sustainable or appropriate solution.
Rather than going beyond city limits, we need to look inward. Communities across the UK continue to struggle with the erosion of their high streets as more people shop online or in large malls and out-of-town supermarkets. To encourage urban regeneration and prevent infringing on natural resources, we need to give careful consideration to the redevelopment of readymade structures in existing communities.
Our skills and capabilities when dealing with brownfield sites have come a long way over the last couple of decades and we need to adopt more of a 'regeneration' mindset in our approach to building more houses.
A long term view
A balanced approach is best. All too often, buildings which have an existing embodied carbon content are replaced with new development. Whilst this might seem the easy option, it can be inappropriate and unsuited to the local area.
Furthermore, although this approach might appear cost effective as, superficially, demolishing a building looks more financially prudent, you need to have some degree of foresight. I think, often, new builds require further embodied carbon and environmental disruptions, causing costs to spiral.
Sustainability is a key consideration which is all too often overlooked. It is generally far more sustainable to regenerate good building stock rather than demolish it and replace with new. Of course, a good, intrusive investigation is necessary to see if this is possible along with assessment of the effect on the wider community and infrastructure. So it is essential to consider both: the running costs of an old building and its already embodied carbon against a newer facility that requires more carbon, but will have lower running costs.
Looking at the long-term impact on the building's surroundings is essential to avoid negative and, at worse, irreversible consequences. As such, anything built on a brownfield site needs to be fully integrated into the local area.
Repurpose, recycle, reuse
While brownfield sites often require remediation, which can be challenging as very few places in the UK and Ireland accept and process contaminated materials, there are a number of management solutions now at our disposal. Covering the materials, for example, with a suitable thickness of inert material and rethinking the type of building which is placed on the site. If this is not feasible then there are cleaning techniques that can be used, as opposed to removing materials from the site and simply relocating the problem elsewhere.
Redevelopment can be supported with other sustainable efforts. First and foremost, more consideration should be given to second hand construction products. I have worked on a number of projects in the past where perfectly good materials are removed from site to be scrapped, when they could be given a new life in the redeveloped building. The industry has come a long way and is constantly innovating.
We all need to be more committed to 'designing out' certain redundant or non-sustainable materials, which no longer have a place in housebuilding. Plastics are a good example. It is our responsibility, as construction experts, to specify more sustainable solutions, such as timber, recycling concrete and masonry and thinking about the eventual re-use of the materials we specify for redevelopment.
The efficient secret
Furthermore, we need to think about energy efficiency within the property, taking thermal mass and U-Values into consideration. Many existing structures can be successfully retrofitted to ensure greater energy efficiency without the need to knock everything down and start again. Good insulation is an essential requirement for modern housing and can have a positive impact on the homeowner/occupier's energy bills, significantly reducing them.
Ultimately, building stronger communities within existing ones, where infrastructure already exists, offers a more cost effective and socially cohesive answer to the current problem, rather than establishing new ones.
Article submitted by Nick Russell, Director, Thomasons