How technology is impacting rail and why we need more investment in talent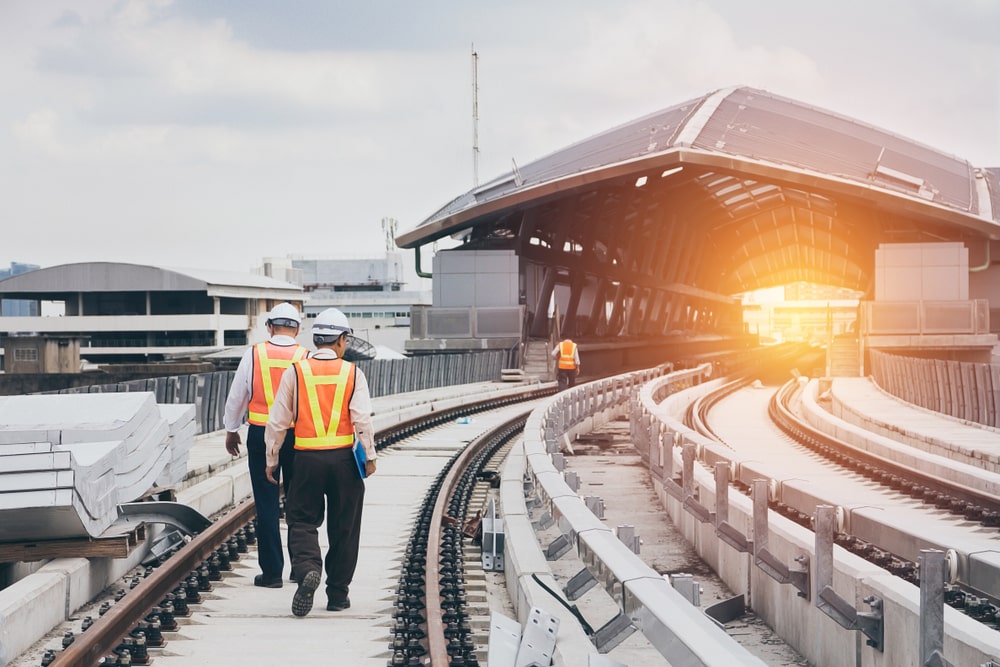 Much like the rest of the world, the rail sector is undergoing a technological transformation, with nearly every part of the industry being modernised and improved with the help of AI and robotics. We speak with Rob Enright at Samuel Knight International about the impact technology is having on the sector.
Due to the number of journeys doubling in the last 20 years and the rapid growth of freight, there has been a record level of investment in rail across the country and much of this will be funneled into boosting tech capabilities. However, with so many exciting plans in the pipeline in an already talent-stretched sector, the biggest question we have to ask is: Do we even have enough skills to deliver these expectations?
The innovative tech plans taking place in the UK
The Rail Sector Deal is one of many ventures in the UK that is aiming to increase efficiency in the industry by focusing on the application of technology. Additionally, many private companies are supporting the creation of revolutionary software that will benefit the wider rail sector. For example, UniPart's interactive train and VR experience and Bender UK's new insulation monitoring and fault location systems, will both contribute to growth in development. It's undeniable that things are moving in the right direction for rail, and that there are exciting times ahead of us, now we just need to ensure that these projects will be seen through to completion.
The current skills shortage
The current state of the sector and its dire skills shortage problem is certainly no secret, in fact, it has been a central discussion point amongst professionals in rail for a while now. However, while it's great that so many are involved in the debate and fully behind the need for change, these is more that needs to be done – and soon. It is estimated that the UK will need over 7,000 engineering and technical workers employed in high speed-rail by 2020, and it is predicted that there will be more than 100,000 new jobs created across Britain's railways by 2027, with HS2 alone set to create 25,000 new roles. This means that businesses in Britain will need in excess of 200,000 new engineers every year until 2024 – right now, we're falling short by around 49,000 engineers a year. These figures clearly show how critical the situation is and how important it is to strategically address this shortage of skills.
Tackling the problem by making rail a career of choice
With many current and upcoming projects in the pipeline, there is a sense of urgency to get people through the door and trained, especially as there is an ageing workforce and a large proportion of highly-skilled professionals facing retirement. To tackle this problem and ensure that vital skills are passed down to new workers, many bodies and businesses have agreed that there must be more apprenticeships. Companies must take responsibility for getting in front of young people and graduates, and ensure they are fully aware of the fantastic learning and development opportunities available to them.
However, this is a short-term solution, and solving the industry's problem of sourcing skills and creating rich talent pools won't happen overnight. To tackle this dilemma, we must target the root of the problem and address why young people are not seeing rail as a career of choice. I believe this is because over the years rail has unfairly and incorrectly developed the reputation of being labor intensive, old-fashioned, and lacking in exciting opportunities.
To change this view, it's important to speak to school children when they are beginning to think about their future careers. It is vital to engage with them in fun ways and teach them about the different opportunities available in rail, including working with innovative technology, which is an important factor for many Gen Z workers. For example, Steve Rawlingson, the CEO of Samuel Knight International is an ambassador for STEM Net, which allows him to visit schools and educate students about STEM-related careers in the sector. This is an important initiative for the company, as we believe that access to Ambassador support is vital for inspiring young people.
Right now, the UK rail industry is going through an innovative and highly important phase, and while it is tempting to get caught up in the glamorous development of hi-tech, it is vital to support the fundamentals and invest in the people needed to continue the fantastic work. Solving the sector's skills shortage problem certainly won't be an overnight task, but we must lay down the foundations now to enable future growth.
If you would like to read more articles like this then please click here.