Third party red flags: how developers can avoid reputational damage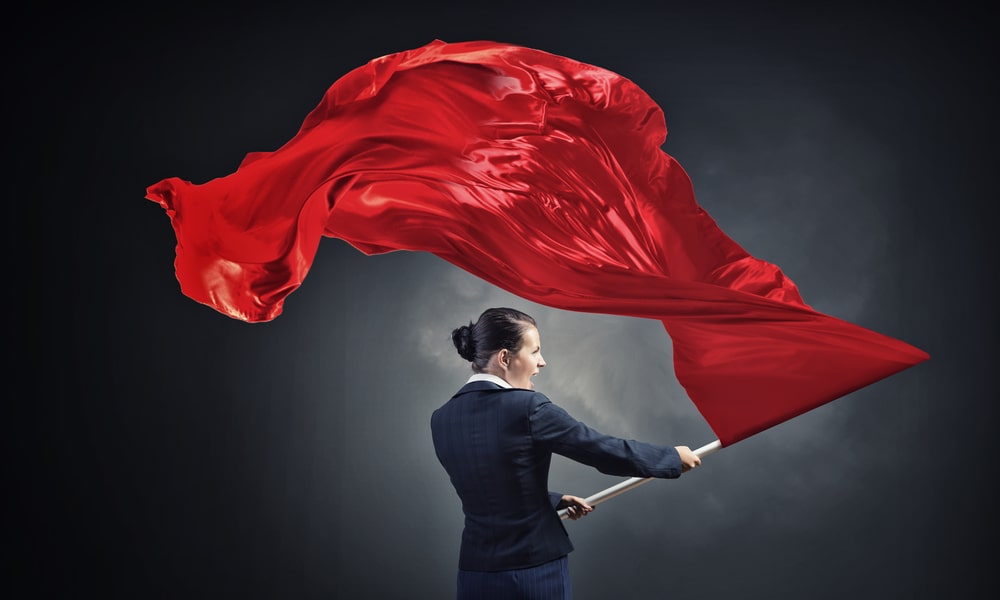 When Camden residents discovered their £850,000 new build flats were deemed 'not fit for purpose' by surveyors, outrage ensued. Built by a third-party contractor, the developer did not necessarily have direct control over or responsibility for the quality of the work. In such circumstances, the extensive legal process that might follow is not only time consuming and costly but it can also impact a developer's reputation and credibility within the sector.
There are a plethora of risks that developers might face when seeking to deliver a project via a third-party contractor. These risks are particularly amplified at the outset of new working relationships which may not have been tried and tested. As a result, it is crucial for developers to be thorough and attentive throughout the due diligence and procurement process.
Fundamental elements such as managing quality, controlling costs and maintaining delivery programmes can become difficult if it transpires that the selected contractor is unreliable, unresponsive or unable to meet the needs and demands of a project. This, in turn, can have adverse financial consequences for a developer and can also have a damaging impact on reputation within the industry. So how can this be avoided?
There is no escaping the volatility that the construction market has and continues to experience.  Whilst it can be difficult to spot the signs of a potentially unreliable contractor, thorough research and due diligence checks are vital to highlight potential red flags that could have a detrimental effect on the delivery of a project. Some telltale signs during the tender stage might include, for example, unrealistic tender proposals where there is a "race to the bottom" on costs or where the proposed programme is ill-considered.  Whilst a lower cost may often look appealing on the surface, it could be an indication of financial distress, cash flow difficulties or even a lack of the skill required to perform the job in hand. All of these issues hold the potential to negatively impact the cost, quality and delivery of a project.
A useful and often easily identifiable indicator of a contractor's financial hygiene (whether during or after the tender process) can be unveiled by a quick search of Companies House.  Here, information about late filing of accounts or unsatisfied court judgments can be found. In our digital age, company credit checks and reports and articles in the media and industry press often also provide a valuable snapshot and insight into a contractor's financial standing.
The precautions that can be taken by developers do not simply end once the tender stage is complete and the preferred contractor selected. The next important stage for developers is actually entering into a contract with the preferred contractor.
It is not uncommon for works on a project to start before the final terms of the building contract have been agreed (especially if there are programme constraints).  This is a commercial balancing act which can leave developers exposed and without the necessary legal protections in place or the desired rights of recourse against the contractor. Ideally, no works should be commenced until the contractor has contractually committed to the developer's requirements for delivering the project.
With the assistance of legal advisors, bespoke drafting can be included in the building contract to introduce tailored measures allowing developers to better control and manage quality, performance, costs, timing, disclosure of relevant information and rights of termination.
Unfortunately, the construction industry consistently falls victim to high numbers of insolvencies within supply chains and so developers could also consider requesting additional forms of security under the building contract such as bonds, parent company guarantees or bespoke retention mechanisms.
Once the building contract has been entered, it is crucial to continue to monitor the selected contractor's performance as the development progresses. Quite often this ongoing monitoring is undertaken via the employer's agent and there is much to be learned from attendance at monthly progress meetings. More recently, the resurrected use of clerks of works on projects also refocuses and enhances attention on workmanship, quality and safety.  Having extra "eyes and ears on the ground" in this way is often invaluable to developers looking to ensure that the build stays on track and within budget.  It may also highlight other red flags such as tensions observed within the supply chain or amongst the onsite team which could be a forewarning of potential future issues.
There is no guarantee that these potential risks can be prevented but developers can take proactive steps to better manage and mitigate the impact of these risks.
If a developer finds that its reputation has been damaged as a result of works carried out by a third-party contractor, our top tip is to avoid adopting an 'ostrich' approach. Instead, developers should dust off the building contract and seek advice about its rights against the contractor whilst also actively engaging with the homeowners that are ultimately impacted. It is important to be empathetic whilst carefully managing expectations. Homeowners need to trust that developers are listening and working to resolve their issues.
Whilst in some instances, reputational damage at the hands of third-party contractors may seem unavoidable, there are a number of ways in which developers can protect themselves. By conducting thorough initial research, seeking professional guidance on risk management and contract drafting and the ongoing monitoring of performance on site, developers can proactively seek to reduce the risk of reputational damage and avoid lengthy and costly legal proceedings.
Article submitted by Laura Taylor (Associate and construction expert) and Chloe Fellowes (Paralegal) at law firm, Shakespeare Martineau.