Amazon Prime Push Fulfilment to Limit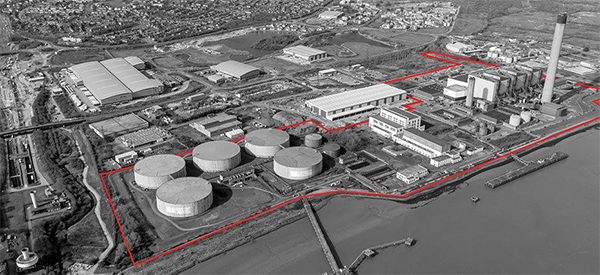 Following  a recent announcement by Amazon that it would deliver groceries free to Prime members in 300 postcodes in London and the South East, the organisation has announced a new £200 million 2.3 million sq ft development at Dartford.
The new development will sit on the site of the decommissioned Littlebrook Power Station, inside the M25. It is perfectly placed to receive and sort thousands of ambient and fresh grocery products from the company's myriad suppliers. The location is ideal for Amazon and means the company can provide a fast and reliable delivery service to London and the Home Counties.
Country Manager at Amazon Fresh UK, Russell Jones, said that sales have been 'particularly strong' following the UK lockdown, but also stressed that this latest move had been in the pipeline long before the Coronavirus pandemic began.
The new 'mega-box' is set to be the largest of all Amazon's fulfilment centres and will bring the total up to 18. Amazon has progressively increased the square footage of its sites since they opened their first 220,000 sq ft site outside Milton Keynes in 1998.
Mr Jones said: "Grocery delivery is one of the fastest growing businesses at Amazon and we think this will be one of the most-loved Prime benefits in the UK. We will keep improving the grocery shopping experience so by the end of the year, millions of Prime members across the UK will have access to fast, free delivery of groceries."
If you would like to read more like this, then please click here