Boost your skills at UK Construction Week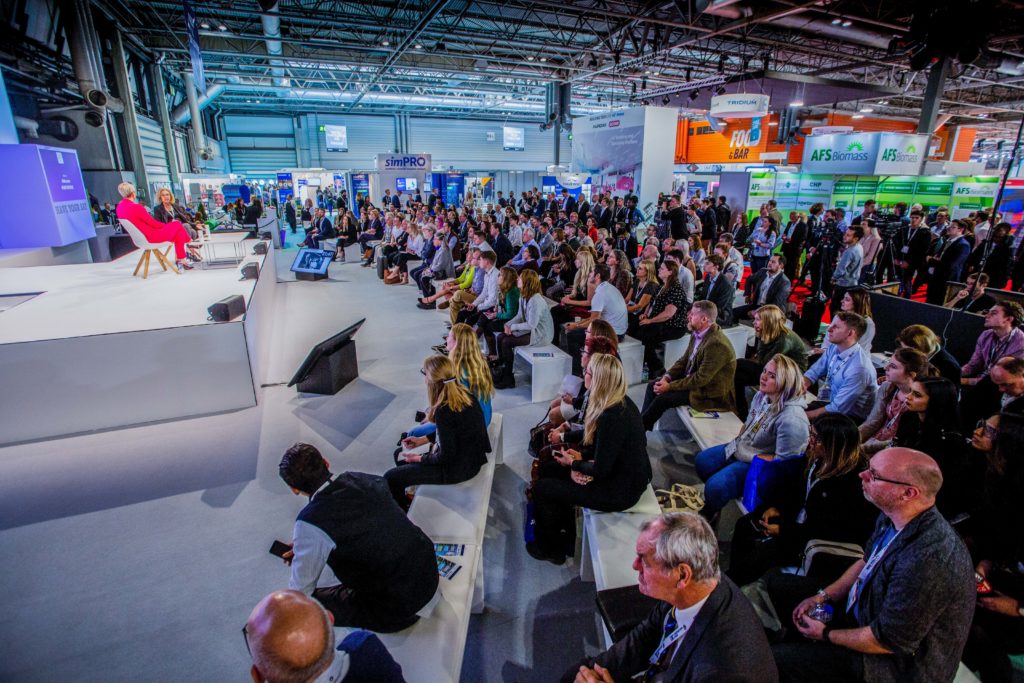 As the landscape of the construction industry is constantly changing with new technology, changes to regulations and new sector developments, upskilling has become an essential part of the job for all construction professionals. UK Construction Week (UKCW) is the place to go to broaden your knowledge and skills on a wide range of areas and specialisms within the construction industry. With seven sections under one roof, there's something for everyone. The UK's largest built environment event is in its fifth year and will take place at the NEC in Birmingham between 8-10 October 2019.
Nathan Garnett, UKCW event director, said: "The industry is in a constant state of change with the introduction of new technology and new regulations. It is therefore essential that all construction professionals prioritise personal development and career progression, learning new skills to keep up with the fast pace of change. UKCW is the place to go for all of your learning needs no matter which area of the construction industry you work in."
UKCW Main Stage action
Hosted by Steph McGovern, BBC Breakfast presenter and George Clarke, architect and founder of MOBIE, the UKCW Main Stage offers a programme of keynote talks and panel discussions on many of the big issues of the day.
It should be the first place to head if you're looking for seminars on government policy, digital innovation, modern methods of construction (MMC), sustainability, diversity, housebuilding, productivity and skills.
Hear from tier one contractors, globally renowned architects, leading housebuilders, government ministers, developers, local authorities and major infrastructure project leaders as they take to the stage to lead the debate on how construction can revolutionise and capitalise on a tech revolution perfectly suited to this industry.
The new construction minister Nadhim Zahawi MP is scheduled to make this first industry appearance on the UKCW Main Stage on day two of the event at 2:15pm. Other UKCW Main Stage speakers include, Victoria Hills, chief executive of the Royal Town Planning Institute; Sam Stacey, challenge director at Innovate UK; Mark Reynolds, chief executive of Mace; Mark Farmer, chief executive of Cast Consultancy; David Philp, the global BIM/MIC consultancy director at AECOM, and Mark Enzer, chair of digital framework task group Centre for Digital Built Britain and chief technical officer of Mott MacDonald.
Packed CPD schedule
One of the biggest draws to the show has always been its free CPD programme. This year there will be more than 150 hours of CPD content available at UKCW. The programme will take on a different theme for each day of the show, tackling fire safety, health and wellbeing and sustainability.
Throughout the four halls of the show there are also mini-theatres covering regeneration, MMC, digital construction, energy and HVAC, surfaces and materials, timber, wellbeing and the workplace.
Not to be missed at the Energy and HVAC Hub on day two, George Clarke will be discussing heat pumps, sustainability and MMC. On day three, Frank Gordon, head of policy at Renewable Energy Association (REA) will be exploring what the construction sector needs to know about renewable energy options.
In an interesting look at the 'Golden Thread' recommendation from the Hackitt Review, Alex Small, BIM and digital platforms manager at Tata Steel will be talking about how data can be used for compliance reporting, linking data to physical products to add value for product traceability, circular economy and digital construction as a whole. This talk will take place on Wednesday 9 October at the Digital Construction Hub in Hall 10.
For those unsure what deleterious materials are and what effects they have on buildings, the facts about deleterious materials seminar will be ideal. The CPD presented by Sophie Smith and Jonathan Pegg from Atkins Global will give attendees a greater understanding of the subject.
Industry conferences
UKCW will host a number of industry conferences. The CE Midlands Annual Construction Summit taking place on 8 October will bring together guest speakers from across the sector to positively disrupt your mindset and transform the way you think about the industry going forward.
The 2019 Lean Construction Summit taking place on 9 October will present an exciting programme of speakers which enables delegates to strengthen their understanding of Lean, by tapping in to other people's experiences through the seminars and networking sessions.
Boost your career at the Careers Centre
A new feature at UKCW for 2019 is a Careers Centre, at which visitors can speak with UKCW's Role Models, career advisors, recruitment firms, advisers from the Department of Work and Pensions, professional trade bodies and others about careers in construction or how to attract, recruit and retain talent in the industry.
A daily programme of workshops will offer advice around career progression, apprenticeships, staff retention, diversity in the workforce, career change and attracting new recruits.
UKCW is one event with many sections, including Build sponsored by Easy-Trim, Building Tech, Civils, Energy and HVAC, Surface and Materials, and Timber. It also features Concrete Expo (8-9 October only) and Grand Designs Live (9-10 October only). Single registration gives free access to all areas of the show. Pre-booking is also strongly recommended for the extensive seminars and CPD programme.
https://www.ukconstructionweek.com
If you would like to read more articles like this then please click here.