Contractor appointed to Crawley Town Hall development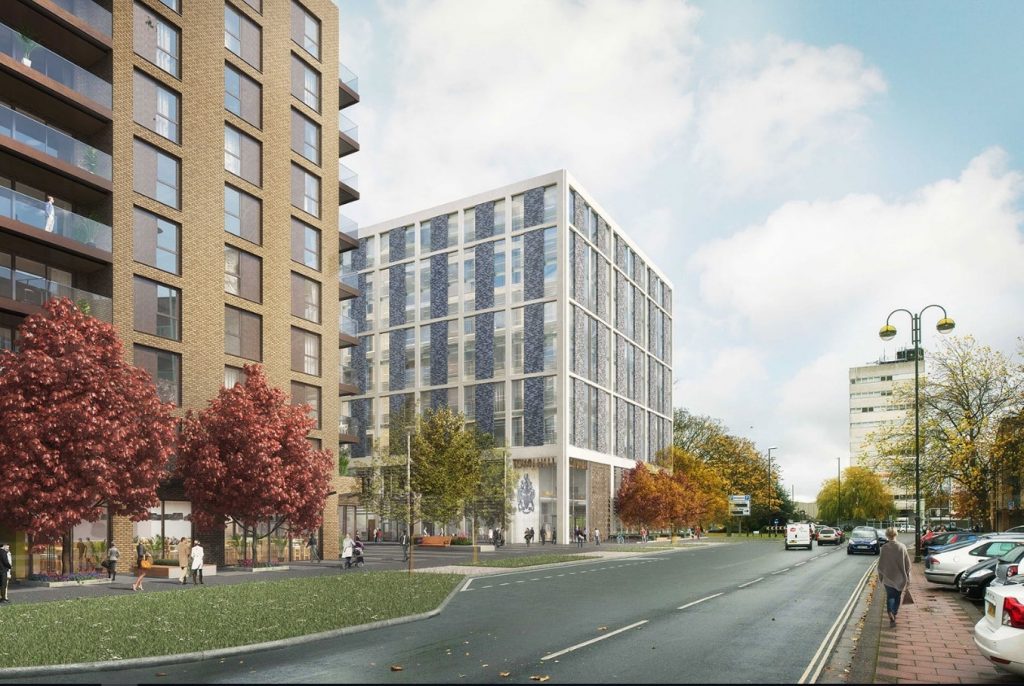 Following their appointment by the Crawley Borough Council and the property development company Westrock, the contractor company Kier have been tasked with the redevelopment of the Crawley Town Hall in West Sussex, as a component of the council's recent £150M regeneration plan for the town centre.
Under the terms of the contract, the Crawley Town Hall will be composed of a nine-storey building of 41,000sq ft in size, with a further 77,000sq ft planned for utilisation by commercial companies as office space, while completion of this development is not scheduled to be achieved until December 2021.
The Operations Director for Kier Regional Building, Chris Lawrence stated: "The start of works on this impressive project is a major milestone in the construction of the new Town Hall for Crawley Borough Council.
"As the local Crawley-based office of Kier Regional Building we are delighted to be delivering this project and look forward to seeing the structure take shape in the coming months."
In addition to this, the Town Hall will be situated next to a building of nine-storeys in height that will contain a total of 91 apartments whereas, once the Town Hall development is completed and the former building completely demolished, a ten-storey building featuring 182 apartments, with ground floor commercial space, will be built adjacent to the hall as well.
The Leader of Crawley Borough Council, Councillor Peter Lamb commented: "This is a hugely important step in this major project because this investment will save money for taxpayers and generate income for the council, which will help us maintain services. This is a very good deal for Crawley."
The Development Director of Westrock, Matt Willcock added: "Our joint venture with Crawley Borough Council shows the benefits of public-private partnerships. Working closely with Crawley, we will deliver much-needed new housing, workspace and public realm as well as an upgraded Town Hall."
If you would like to read more articles like this then please click here.