Creative Hub Set for City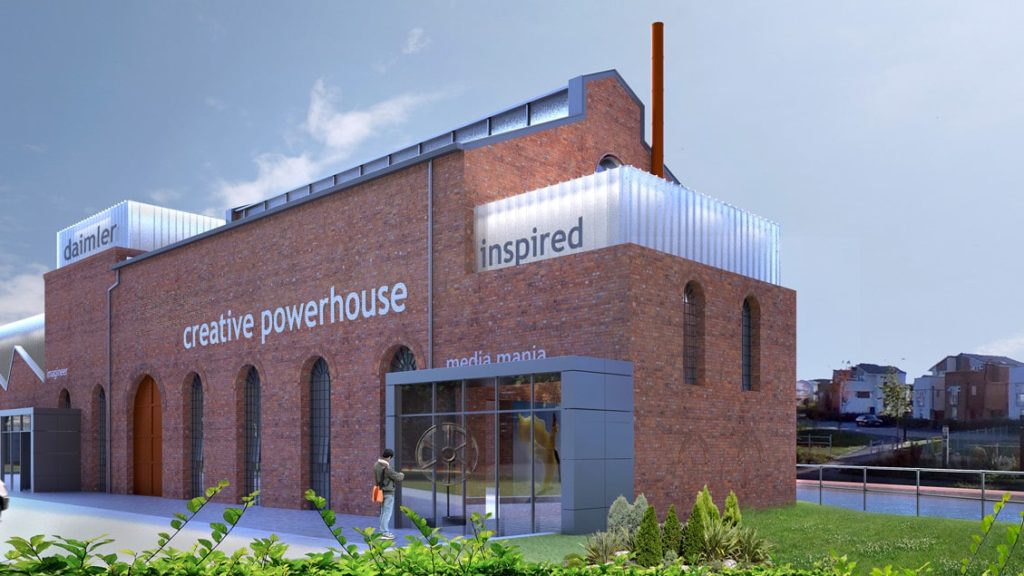 A new £2.4 million creative hub for artists is set to be built in Coventry. It will be the first purpose-built and collaborative art production facility in the West Midlands city.
The new facility will be based in the Daimler Powerhouse, which was once part of the world-famous car factory is located on the edge of the city centre in Radford, and is set to be converted into a major centre to provide dedicated spaces for artists and resident creative companies.
It will be focused primarily on outdoor arts, and, will also play an integral part when it comes to supporting UK City of Culture 2021, as a production centre for major performance works. The project is to be led by Imagineer Productions, which are a creative company that specialize in cultural events.
The redevelopment of the former car factory is being funded with £1.9 million curtesy of the Cultural Capital Investment Fund which is resourced from Coventry City Council and the Coventry and Warwickshire Local Enterprise Partnership's Growth Deal. Additional funding has also been raided from The Garfield Weston Foundation and the May 29th 1961 Charitable Trust.
Work on the project is due to start for a planned completion in March 2021, and, it will be carried out by the Wrigley Group's construction arm, Wrigley Building and Development.
James Davies, managing director of The Wigley Group, said: "The Wigley Group is a proud supporter of UK City of Culture 2021 that is why we are contributing so heavily to allow this exciting development – which will be of great cultural benefit to Coventry – to happen.
"Imagineer have been based at our Sandy Lane Business Park for many years and we have been working with them on the plans for Daimler Powerhouse for a considerable time.
"We are delighted that the funding, leasing and development agreements have been secured and would like to thank all parties involved.  We now look forward to starting work on site to create a cultural legacy."
The centre will also provide a dedicated base for Imagineer, and a new home for six independent arts organisations.
Jane Hytch, chief executive of Imagineer, added: "We have had a dream to create dedicated spaces for artists to work for over 10 years and finally we are delighted that the transformation of this exceptional and important building will happen as part of City of Culture 2021.
"We would like to thank all our funders for helping us to make this happen. Daimler was once a centre of engineering excellence – the building will once again become a centre of creative excellence and innovation for outdoor and site-specific work, training and education."
If you would like to read more articles like this then please click here.