Gleeds on Track to Deliver New Cruise Terminal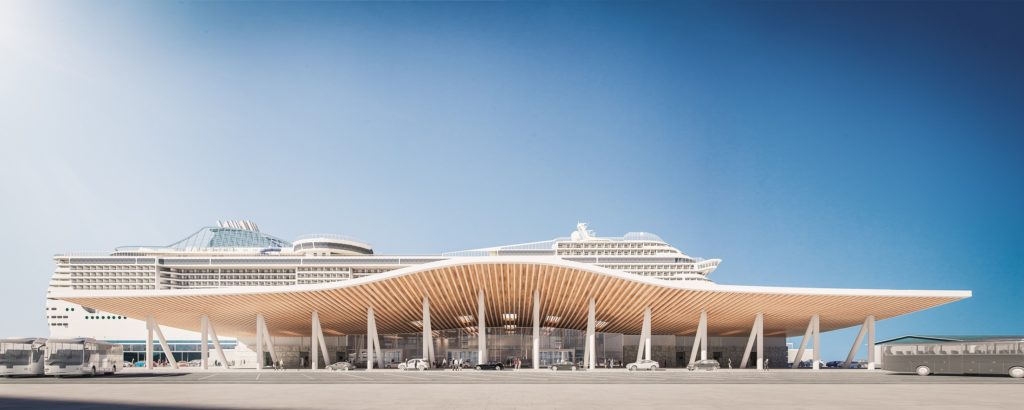 Property and construction consultancy firm Gleeds has confirmed its appointment as cost manager for the new £55 million cruise ship terminal at Southampton's Western Docks.
The scheme is the result of a strategic partnership between Associated British Ports (ABP), MSC Cruises and Norwegian Cruise Line Holdings and is to be the port's fifth dedicated facility for cruise passengers.
Set to be next generation ready, once the terminal has reached completion it will be able to accommodate the world's largest ships, which are capable of carrying 6,000 passengers each. It will also feature a host of sustainable features, including the use of glulam beams and roof-mounted photovoltaic panels. The building will also boast "Shore Power connectivity", which will enable suitably equipped vessels to plug into a local power supply while in port, as opposed to using onboard generators.
Having received a grant from the Government's Getting Building Fund, work on the 11,695m2 building began in early 2020, and has continued at pace despite the challenges presented by the COVID-19 pandemic. The fibre reinforced ground floor slab and steel frame have already been installed, with curtain walling and cladding now well underway. A link bridge to connect the ships to the shorelines has also been created to ensure the facility is fully operational in time for the 2021 holiday season.
Tony Deacon, Director at Gleeds, said: "Having worked with ABP on this scheme since its inception in 2018, it is incredibly heartening to see such fantastic progress now being made on the ground. As Britain's busiest cruise port, around two million passengers would usually pass through Southampton every year and this investment in future proofing cruise infrastructure here represents a commitment to ensuring that it is able to bounce back stronger and greener from the effects of the COVID-19 pandemic."
Alastair Welch, Regional Director at ABP in Southampton, said: "We're incredibly proud to announce this major advance in our cruise infrastructure. This investment is a huge vote of confidence in the future of cruise and this next-generation ready cruise terminal places us firmly at the forefront of a growing industry."
If you would like to read more like this, then please click here