Highways England improves Norcross roundabout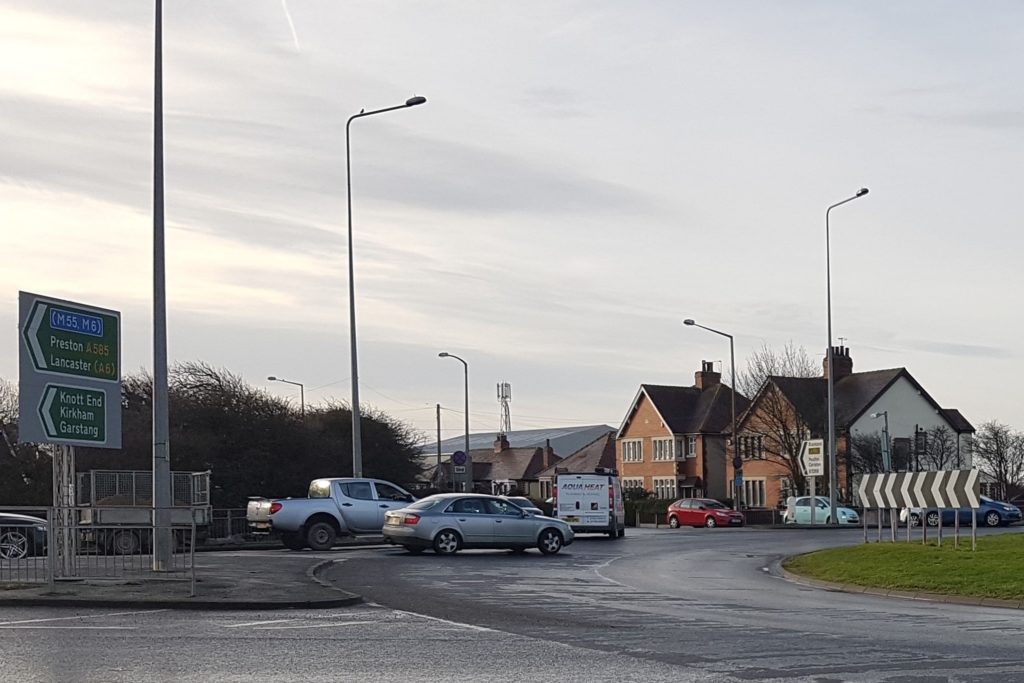 Highways England are investing £5M to transform the Norcross Junction along the A585 in Lancashire with preparation work beginning on Monday 22nd July 2019.
The major improvements to the five 'arm' roundabout at the junction will include the construction of a new 'island' as well as the addition a traffic lights and improvement of cross points for cyclists and pedestrians.
Preparation works may begin in July, but the major construction works themselves will commence in September through funding that comes from a national £220M congestion relief programme to tackle traffic 'hotspots', £27M of which is being spent in the North West.
The Highways England project manager, Jan De Jong stated: "There's been considerable support for improvements to this junction. Putting traffic lights at the roundabout and providing more room on the approaches to the junction will make journeys safer and smoother for everyone.
"We are working hard to minimise disruption to everyone's journeys during this large-scale improvement."
Drivers and local people could discover more about the planned improvements at drop-in events which took place at the Thornton Methodist Church on Tuesday 16th July and Wednesday 17th July.
The A585 will remain open at all times throughout the construction period however Norcross Lane and Fleetwood Road South will unfortunately be affected by closures at different times until the new Norcross roundabout is opened, at which point a further £100M will be spent on construction of the new A585 bypass between Windy Harbour and Skippool.
Other projects by Highways England in the North West include: the £1M project to improve the A595 and A66 Fitz roundabout near Cockermouth in Cumbria, the £1.6M project to widen the A595 and A66 junction at Great Clifton near Workington, the £800,000 project to improve the roundabout traffic lights where the A585 meets the M55 at junction 3 outside of Blackpool, and lastly the £21M smaller scale improvements across the region.
If you would like to read more articles like this then please click here.