Ipswich Tidal Barrier wins engineering award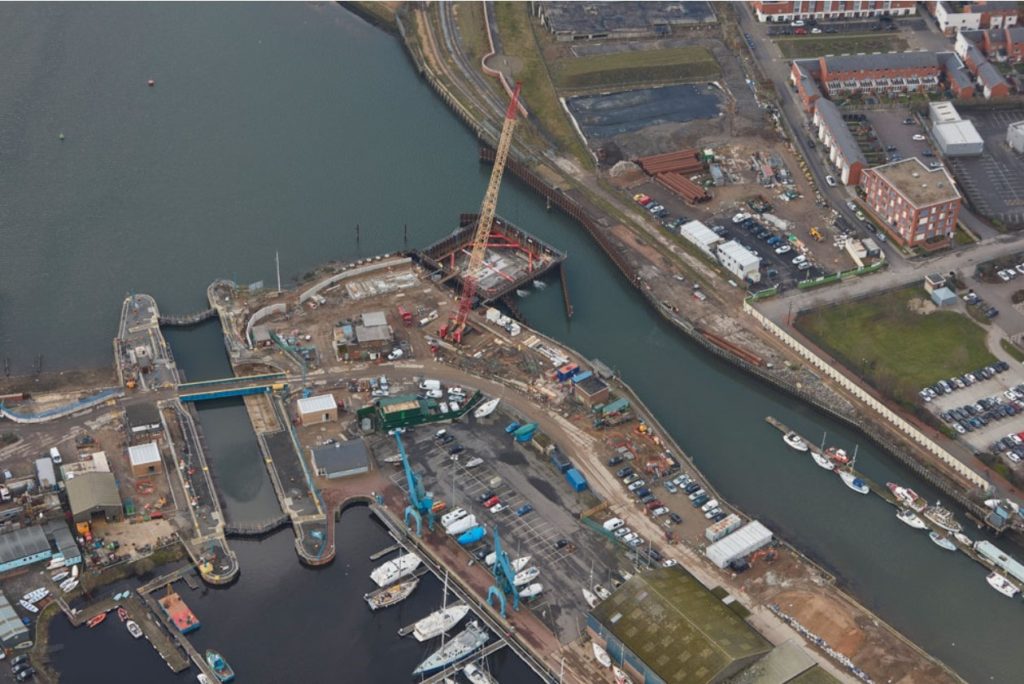 The Ipswich Tidal Barrier has won an Exceptional Merit Award in Technical Excellence and Innovation from the Institution of Civil Engineers (ICE).
The recently opened project has likewise been awarded the status of Civils Project of the Year at the Constructing Excellence SECBE Awards 2019 and has also been shortlisted for Climate Resilience Project of the Year by the British Construction Industry Awards.
Environment Agency East Anglia Area Director, Simon Hawkins stated: "I'm delighted that the barrier has received this award. It's a testament to years of hard work and dedication from my team at the Environment Agency and our contractors."
These awards have arrived after the flood barrier freed up hectares of land for regeneration and has boasted an exemplary health and safety record that was achieved through risk assessments being designed using 3D and physical modelling alongside VolkerStevin's behavioural safety programme.
Precautions such as this have meant that over the three-year duration it took to construct the barrier, comprising of approximately 300,000 working hours, no incidents have been reported, resulting in Ipswich's use as a case study for the Boston Barrier, which remains under construction.
Andrew Usborne, the lead officer on the scheme, stated: "This is fantastic news for everyone involved, including all the Environment Agency staff, our contractors VBA and sub-contractors.
"It has been a hugely successful construction project, one which is being used as an example to other Environment Agency schemes across the country of safe and effective partnership working."
The Ipswich Barrier was approved by Defrain back in 2006 and was constructed by the contractor company VBA, which was a combination of VolkerStevin, Boskalis Westminister, and Atkins, costing £67M.
The Ipswich Flood Defence Management Strategy consists of new and refurbished flood walls and gates across an expanse of 1,100 metres of the River Orwell as well as a 200-tonne Radial Sector Gate which can rotate upwards from the sea floor and hold its position in order to hold back tidal surges.
The barrier was officially unveiled in February by the Floods Minister Dr Thérese Coffey and now defends Ipswich from tidal surges which caused traffic chaos in 2007 and 2013.
If you would like to read more articles like this then please click here.