M6 smart motorway sets standards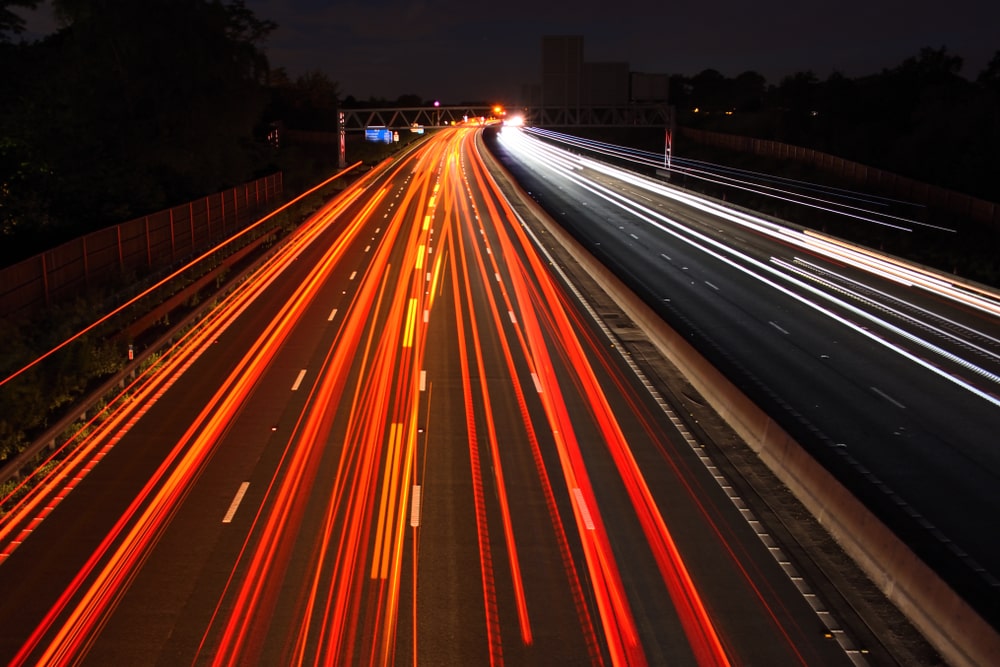 Since their construction of extra lanes to the M6 motorway at the start of the year, Highways England have been recording improved journeys for commuters in the North-Western region.
Construction of the M6 smart motorway was completed in Mach 2019 at a cost of £255M with the results providing the highway with 'all-lane running' sections of motorway, with electronic signs displaying red Xs and variable speed limits, controlled flow of traffic, and emergency areas which allow motorists to stop in safety.
Local commuters and businesses have benefitted from the construction of the smart motorway, with journey times having been reduced by an average of six minutes heading south bound. In fact, the haulage company Arclid Transport, which is based near junction 17 of the M6 in Sandbach, is one of the companies who have benefitted from improved journeys.
The Managing Director of Arclid Transport, Andy Brookes stated: "The upgrade of the M6 has made a significant improvement to journey times for our fleet at Arclid Transport. We carry out more than 300 movements a week and a large percentage of these originate from Sandbach, which is at the heart of the improved stretch.
"The most noticeable factor is the reliability of the flow of traffic, meaning we are now more certain of estimated arrival times for our customers because there are far fewer delays."
Furthermore, a fourth lane has been constructed in each direction of the M6 while 258 electronic signs, 104 traffic sensors, and 70 CCTV cameras have also been installed to reduce collisions by approximately 30%.
The Highways England Smart Motorways Senior Manager in the North-West, Mike Bull stated: "Tens of thousands of drivers use the M6 every day to travel to and from work and this latest research shows that the extra lanes and new technology we've introduced are making a massive difference to people's journeys.
"The motorway upgrade means businesses are also benefiting from quicker and more reliable journeys through Cheshire – supporting the regional and national economy.
"We'll be starting work on several similar major motorway upgrades over the next few years and hope drivers will bear with us in anticipation of the long-term benefits these projects will bring."
Construction is also taking place on a section of the M62 near Warrington to create improvements similar to that of the M6.
If you would like to read more articles like this then please click here.