Middlewood Locks topped-out in Salford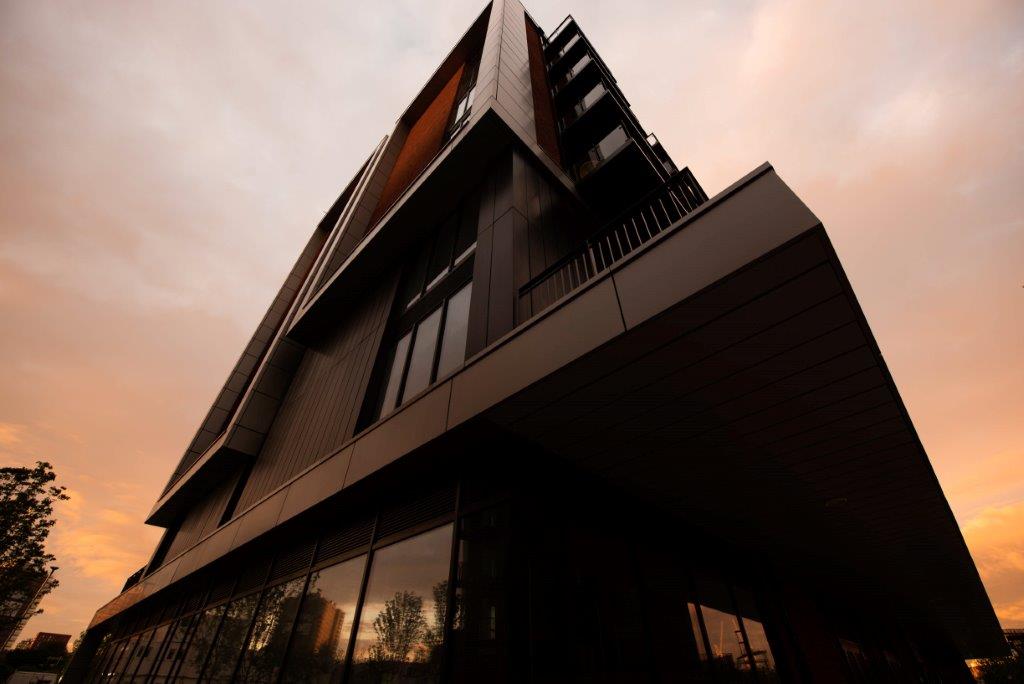 A topping-out ceremony was recently held in Salford at the construction site of the Middlewood Locks residential development which overlooks the River Irwell on the boundary of Salford and Manchester.
Going into further detail, the Middlewood Locks development is being undertaken as a joint-venture between the two property development companies Scarborough International Properties and Beijing Construction Engineering Group International, after being designed by the architecture company Whittam Cox.
Specifically, the development consists of four separate buildings of up to ten-storeys in height, all of which are connected by a network of podium gardens, with the number of housing units contained within the combined four buildings reaching a total of 546.
The Salford City Mayor, Paul Dennett stated: "It is very pleasing to see the Middlewood Locks project becoming the success story that we had envisaged four years ago, bringing real benefit to the people of Salford. This was a brownfield derelict site that is being brought back into beneficial use as a new residential and business district.
"The development of Middlewood Locks has created new employment and provides much needed housing in the area.
"We are excited to see further benefits for the community through working together over the future phases of this development, ensuring that growth in the city delivers on our social values and tackling poverty aspirations as a city."
The Chairman of Scarborough, Kevin McCabe added: "We are delighted to achieve topping out for this second phase of our Middlewood Locks development which signifies an extremely successful partnership with Beijing Construction and also with the local authority.
"Middlewood Locks is a major undertaking for us, and I am pleased to say greatly supports the regional economy with strong job creation and ultimately much needed new homes in the city.
"I am also particularly pleased that there is now full commitment from the Government to HS2 which will provide a further boost not just to the Manchester region but also to the wider Northern Powerhouse".
If you would like to read more articles like this then please click here.