Mixed Use Scheme at Historic Mill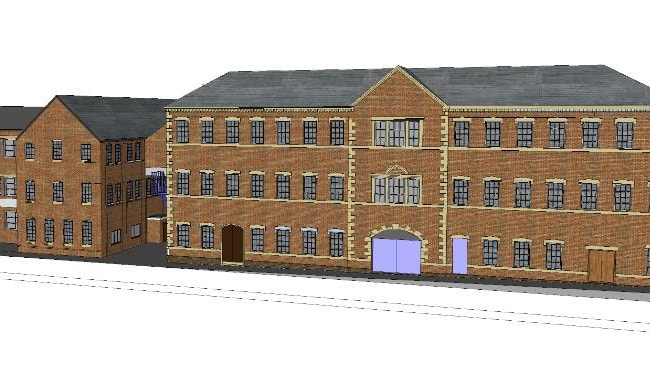 A grade II-listed site of one of the oldest ceramic firms in Stoke-on-Trent is set for a new lease of life as a mixed-use destination thanks to the approval of plans.
Aynsley Mill, located on Sutherland Road, Longton, has been approved to be turned into a mixed use scheme, which will see the building converted to provide space for business, general industrial, storage or distribution, shops and assembly and leisure uses.
London-based Purcla Ltd is behind the application, which is set to create 21 jobs, along with a total of 103 car parking spaces.
The site being transformed is the former home of Aynsley China, which closed the factory in 2014, with a loss of 41 jobs. The organisation was originally established in 1775, and, had been on the site since 1875.
A statement from Purcla Ltd to Stoke-on-Trent City Council said: "The proposal ensure(s) the delivery of commercial growth in the town centre that mirrors the aims and objectives of the core strategy.
"The proposal has a high positive impact upon the welfare of the people attending the gym and pole fitness units on the sire and give people a focus and ensures spiritual wellbeing for members, as well as a base to form friendships.
"The reuse of a redundant building in a sustainable location will bring benefit in terms of its position next to local transport hubs and in doing so preserving an important piece of architectural history in Longton for future generations."
If you would like to read more articles like this, then please click here.