Morrison Construction appointed to Inverness flood protection scheme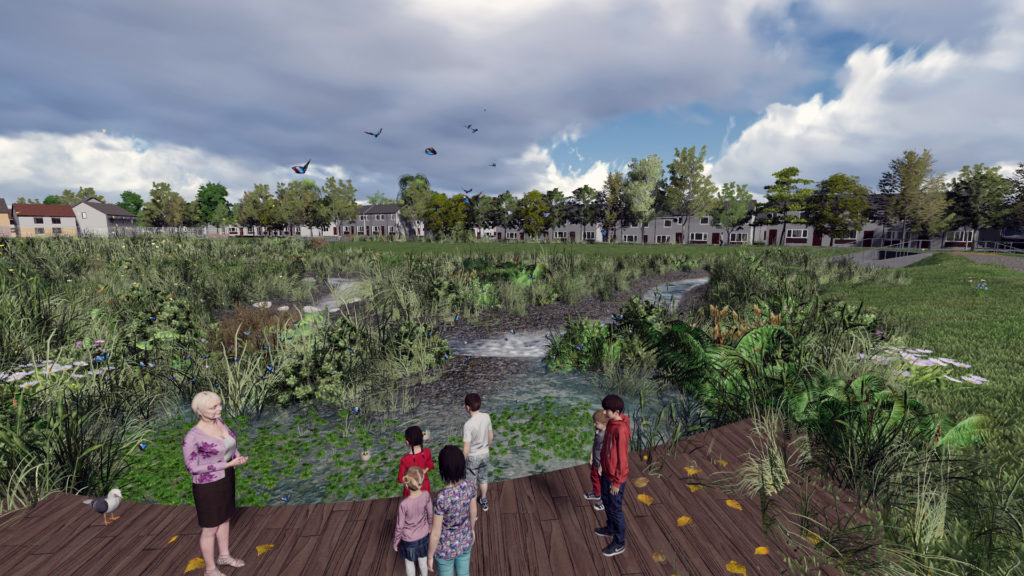 The Highland Council has contracted Morrison Construction to carry out the final phase of the £6.2 million Smithton and Culloden Flood Protection Scheme in Inverness.
The much anticipated project will alleviate flood risk throughout the Smithton and Culloden communities following a prolonged period of flooding. In total, 129 properties will be protected that would otherwise be at significant risk.
These latest works will complement those carried out in earlier phases and cover the replacement of a culvert between Lochlann Court and Redburn Avenue, the creation of flood storage areas in Culloden Park and Smithton Park, the removal of a culvert running beneath Smithton Park and the removal of a second culvert stretching between the railway line at Murray Terrace and Smithton Park.
It is thought that the works will commence on-site within the next four to six weeks with the project due to complete in summer 2019. In the meantime there will be a unfortunate spike in traffic as equipment and materials are ferried on-site, while traffic lights and pedestrian diversions will be required at various locations throughout the works. The Highland Council has pledged to work closely with Morrison Construction to ensure these disruptions are kept to a minimum however.
As for Morrison Construction, the Inverness based contractor will undertaking various community initiatives during the contract – updating community groups, attending schools to engage with children and providing work placement opportunities and apprenticeships for senior high school pupils and university students.
"We look forward to continuing our working relationship with the Highlands Council and delivering these vital flood defences that will safeguard homes in the Smithton and Culloden communities," said Morrison Construction's Jim Steele. "We live in the communities that we work in. Our engagement with local stakeholders will continue throughout construction ensuring this project has a lasting positive impact."
If you would like to read more articles like this then please click here.