MTX Awarded Modular Building Contract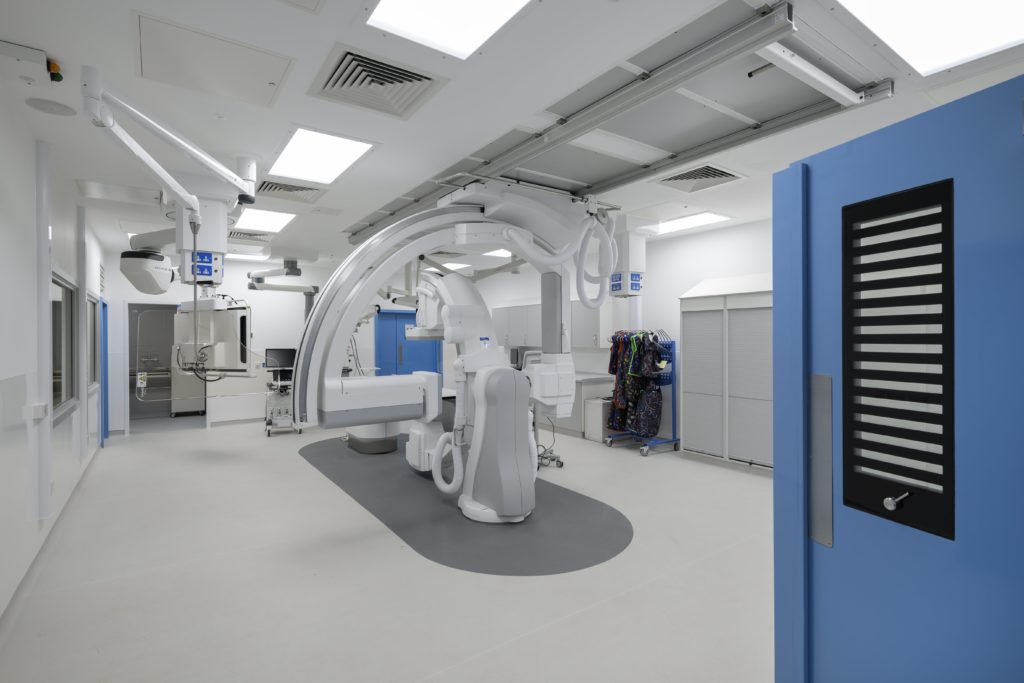 Modern Methods of Construction specialist, MTX Contracts Ltd, has been awarded a contract to provide a new two-storey modular building at Leicester Royal Infirmary.
Located in the heart of Leicester, the 1,080m2 building will see an operating theatre, a catheter lab, recovery suites, outpatients and diagnostics facilities, as well as all necessary ancillary and a dedicated plant room.
The £45 million project for University Hospitals of Leicester NHS Trust was completed in April 2021 and has seen the steel structure upgraded to help minimise vibration. The design also included an IPS/UPS which served as the theatre, recovery beds and catheter lab, all of which were interfaced to back up the Phillips imaging equipment in the event of a power cut.
A dry riser was also installed within the staircase, to make sure all parts of the building were accessible to the fire service. The AHUs were fabricated off-site and dropped into place in the basement plant room, before being installed to the building.
MTX were, however, also faced with challenges, including rescuing the project from the brink of budgetary collapse. Here, MTX brought the project back to budget through value engineering, design and standardised elements.
The first floor also contains a cardiac theatre and catheter lab, which meant structural performance could not be compromised. The use of hybrid designs also allowed for pre-finished concrete cassettes on the ground floor, and a steel-framed off-site steel MMC solution on the first floor.
The centre has achieved a BREEAM score of Very Good and an air tightness of 5.2, with the U-valves also being compliant with Approved Document L2B.
If you would like to read more stories like this, then please click here