New era for Newcastle as city's tallest ever crane is installed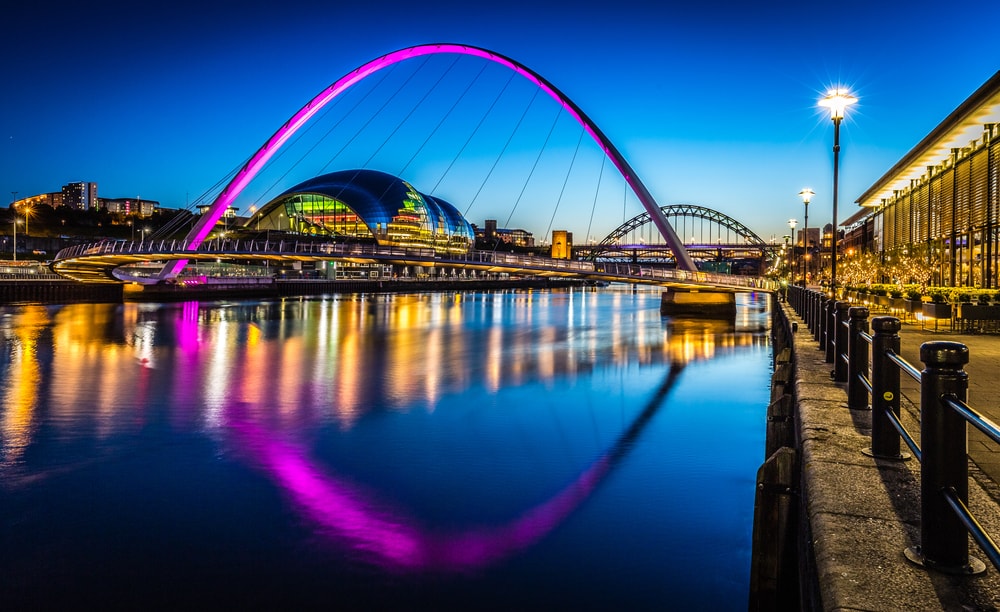 Installation of a 110 metre tall luffing crane has signaled a new era for residential development in Newcastle, according to property specialist Surrenden Investment.
The enormous crane, thought to be the largest installed in Newcastle to date, will enable the next phase of Surrenden's Hadrian's Tower development – itself set to become the city's tallest structure. Stretching 27-storeys high, Hadrian's Tower will prove an exciting new addition to the Newcastle skyline, providing first-class urban accommodation to its residents.
With an eight-tonne load capacity, the 110 metre luffing crane – which has a reach of 127 metres – will lift everything from concrete slabs to cladding materials. "This is a complex operation, due to the size of the crane. Even the mobile crane that is used to install it is enormous," said Keith McDougall, Operations Director at High Street Residential Ltd. "It will then remain on site for a year and the development will be visible from most entry points into the city during that time.
"We believe this will be the tallest crane that has ever been used in Newcastle. The angle of the luffing jib means that the whole structure will have a reach of 127 metres. I can't see any reason why any of the city's current buildings would have required a crane of this scale."
For Surrenden, the crane's installation marks an exciting milestone in the building's progress and is expected to generate considerable local interest. It also signifies the city's official arrival on the global investment map.
"There's no doubt that Newcastle has 'arrived' in terms of its investment credentials," said Jonathan Stephens, Managing Director of Surrenden Invest. "We're talking to a lot of investors who are keen to be part of the city's future. There's already plenty of regeneration work underway in Newcastle and some really exciting schemes, but nothing of this height. That's why we're so excited to be part of this step-change for the city's property market."
If you would like to read more articles like this then please click here.