Paddington Square development well underway in London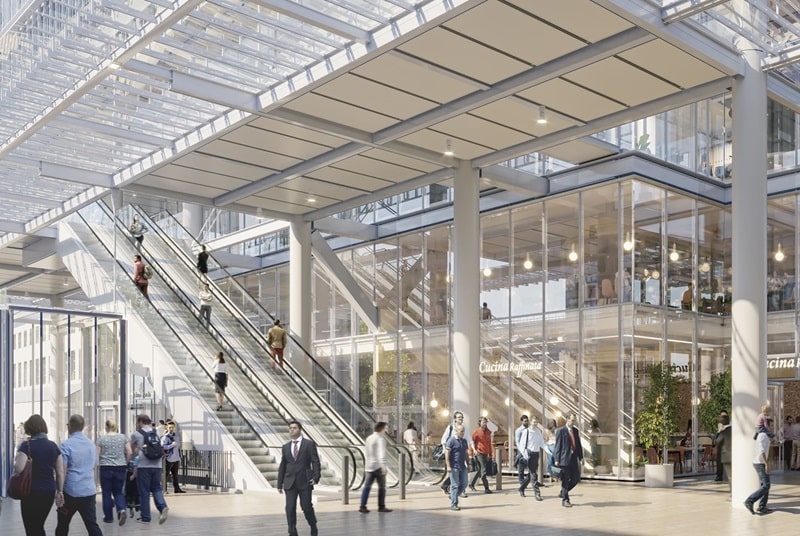 Construction of the second phase of the Paddington Square development in London has recently been completed by a partnerships of the property development company Sellar and the contractor company Mace Construction Ltd, with the two companies themselves operating on behalf of Great Western Developments Ltd.
Going into more detail, the Paddington Square development is being constructed under a £350M and is currently being built in a stage-by-stage process, with the first phase entailing demolition and piling works while the recently concluded second phase involved the completion of preparatory works such as excavation.
As well as this, the construction of Paddington Square is reported both on time and on budget, which is expected when considering the fact that the developer company overseeing the process, Sellar, was responsible for the development of the infamous London Shard.
Once completed, Paddington Square will be a 360,000sq ft mixed-use development spread over a total of 18-storey, containing office spaces and retail units in addition to a new concourse for the London Underground Bakerloo Line.
The Construction Director at Sellar, Paul Flexney-Briscoe stated: "We have worked extremely closely with Mace over the past year to frame a plan that is immediately actionable, on time and on brief, and we are happy to confirm today that it is to be delivered on budget. This is an important moment for the development, one that keeps us on track towards a successful build and completion and marks the point that our vision for Paddington Square starts to become a tangible reality."
The Mace Chief Executive for Construction, Gareth Lewis added: "The delivery of Paddington Square promises to create a new icon for the London skyline and create a new mixed-use neighbourhood in Paddington. The agreement of this contract is a major milestone that brings us closer to the completion of the scheme. Like the Shard before it, Mace is very proud to be working alongside Sellar to bring their ambitious vision for this new site to life."
Completion of the development is scheduled for 2022.
If you would like to read more articles like this then please click here.