Project Etopia build standard setting demo home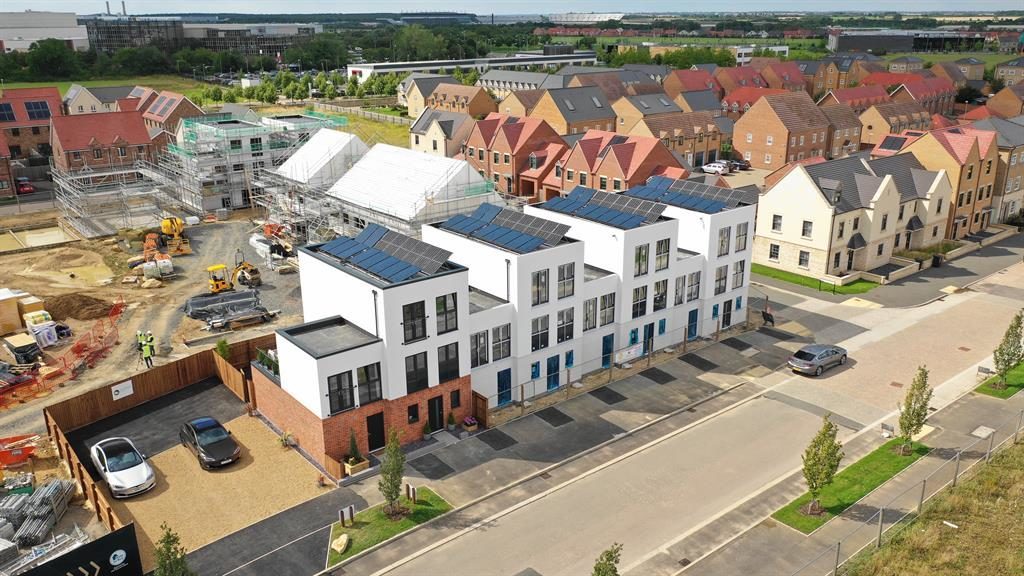 Project Etopia, a modular homes provider company, are creating a demonstration home that will be weather and fire resilient at the Building Research Establishment's (BRE) Watford Innovation Park.
The demonstration home is of great importance as it is to be the first home in the UK to be awarded with the BPS 7014 Standard for Modular Systems for Dwellings certification, the UK's first offsite construction standard.
Ground was broken on the project's construction on Wednesday 4th September 2019 by Project Etopia's Chief Executive Officer, Joseph Daniels, and the company's chairman, Lord Stanley Fink, with the ground floor of the building reaching completion within two hours.
The BPS 7014 will assess the performance of buildings constructed using Modern Methods of Construction (MMC), considering sustainability and building standards through testing the structure against hurricanes, fires, and floods.
Features of the demo homes include: Great British Voltaic (GBV) solar cladding, solar panels, triple glazing, a Daikin Heating and Cooling System, and panelised walls with a U-value (a measure of thermal efficiency) of 0.13, comparable to the 0.16 U-value of typical new build brick walls.
Mr Daniels stated: "We set out to be at the leading edge of the offsite construction sector and the fact that we are at BRE building the first demonstration home intended to meet the UK's first modular construction standard is testament to that.
"The team has worked so hard and it's an incredibly proud moment. Our hope is that the work we do here is also hugely positive for the whole industry.
"In years to come, people will look back at BRE's introduction of BPS7014 and pinpoint that as the moment modern methods of construction really went mainstream. It's fantastically exciting for the UK housing market and there is now everything to play for."
If you would like to read more articles like this then please click here.