Stainless steel architectural wonder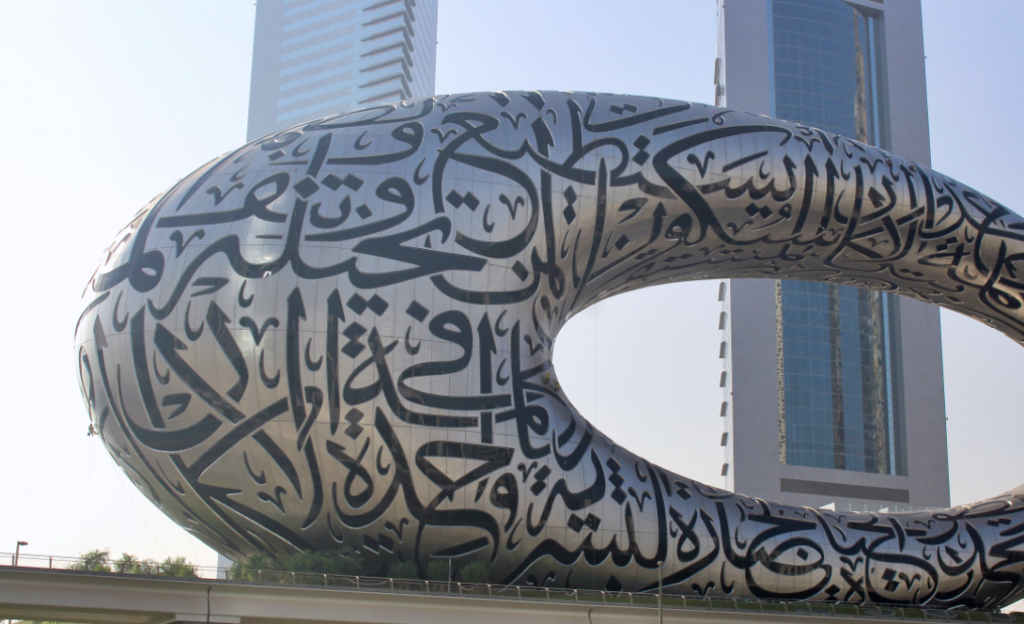 The Museum of the Future, recently opened in Dubai, stands 77m high. The windowless building is shaped like a giant silver egg with a hole in the centre and the façade is made up of 1,024 pieces of stainless steel supplied by Rimex Steel.
This stainless steel façade is embellished with Arabic calligraphy, cleverly harmonising the modernity of this impressive building in the financial district with the cultural background of its location, as conceived by Dubai-based architects Killa Design. The calligraphy symbolises the human passion for creative expression and the arts and is actually a series of quotes about visions of the future written by Dubai's ruler, Sheikh Mohammed bin Rashid Al Maktoum.
Not your typical museum
As its name suggests, the Museum of the Future is not a typical museum, displaying artefacts from bygone eras. Rather, it seeks to take the visitor on a journey, via exhibitions and displays, to what the world might look like in 50 years' time. Inside, there are seven floors but no internal pillars, making it an engineering masterpiece. A striking white spiral staircase rises up through the floors.
The amazing exterior showcases Rimex Metals stainless steel panels, manufactured at their factory in Enfield, North London. The panels have dimples and grooves to avoid any dangerous magnification of the desert heat reflected off them and the resultant possibility of burning objects in the building's vicinity.
Uplift from treacherous wind vortexes is avoided by the inscriptions covering the façade, which serve as stabilising air pockets.
Model of sustainability
The museum is a model of sustainability. The whole of the surface is made of glass developed with the latest technologies that provide improved thermal quality of interior and exterior isolation. The Rimex Metals 316 BA Stainless Steel panels on the façade have a long lifespan and as Rimex Group Sales Director, Nick Barnes points out, "the material consists of up to 84% recycled content and is itself 100% recyclable".
Barnes identifies with one of Sheikh Mohammed bin Rashid Al Maktoum's quotes in particular as it relates to the ethos of many of the projects for which Rimex Metals supplies stainless steel worldwide. It is manifested in the Arabic calligraphy on the outside of the building and reads: "We may not live for hundreds of years, but the products of our creativity can leave a legacy long after we are gone."
If you would like to read more stories like this, then please click here