New Years' resolutions for the construction industry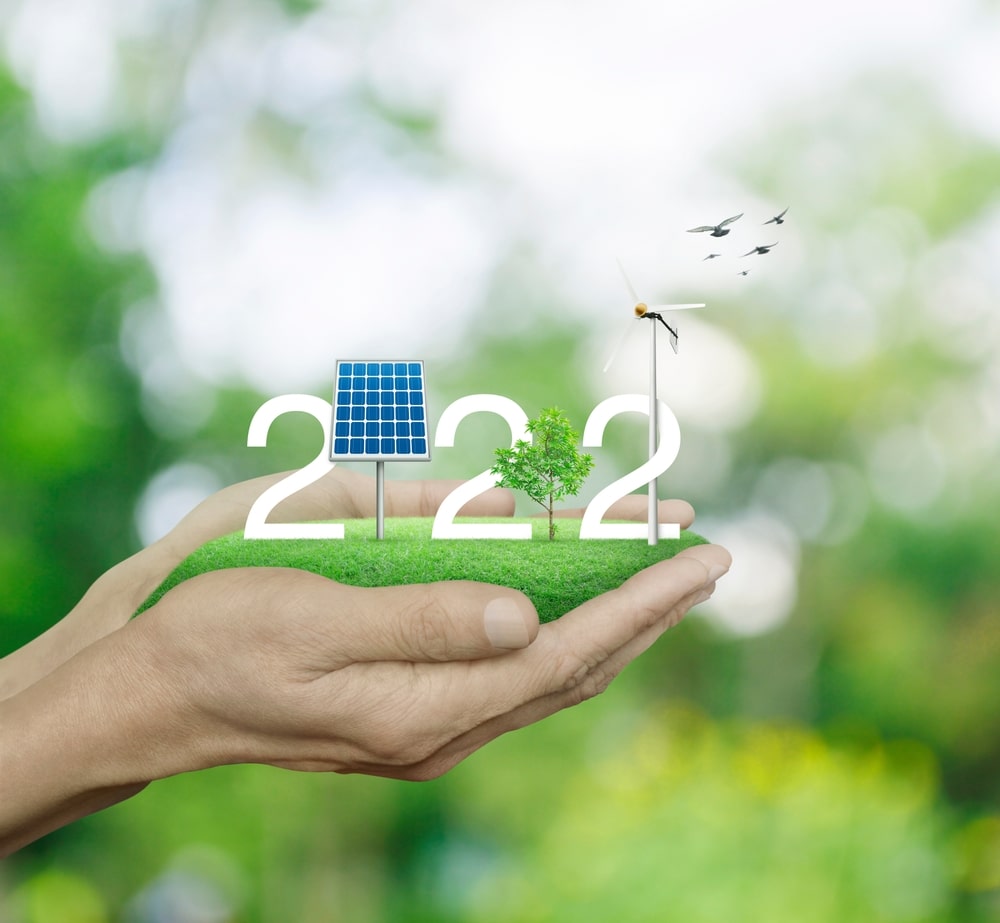 Stora Enso's New Years' resolutions for the construction industry from Johanna Pirinen, Head of Sustainability at Wood Products, Stora Enso.
In the wake of COP26 and the UN's damning Emissions Gap report, it is imperative that we in the construction industry play our part in reducing our collective carbon footprint. Construction currently accounts for some 38% of global emissions. This is partly due to a lack of innovation and the industry's reliance to stick with what it knows. This includes opting for the existing materials and processes when new, cleaner alternatives exist. As an industry we can do better, and we propose adopting the following three New Years' resolutions for more sustainable construction.
Move from carbon-intensive 'construction' to carbon-efficient 'manufacturing'
Construction produces some 13.5 million metric tonnes of CO2 in the UK alone, and this could worsen with significant demand for housebuilding and infrastructure. We want to see that increased demand met with buildings that contribute to halting climate change, rather than exacerbating it, while creating healthy, human-friendly environments that provide a high quality of life. Part of the problem is that the construction industry remains cautious to change, with inefficient approaches and materials. While other manufacturing industries have achieved carbon efficiencies through new and composite materials and Industry 4.0 technologies, the construction industry's approach has remained largely unchanged. This process presents inefficiencies that are responsible for 13% of products delivered to construction sites going straight to landfill.
We need to move from construction to manufacturing of buildings utilising technologies to reduce waste and improve efficiency. Prefabricated mass customised products can help eliminate waste and ensure 'first time right' construction.
And what's reassuring to see, is there is already some action being taken on developing legislation to make it simple for industry to make the green choice. In France, for example, construction with a limited carbon footprint linked to the building's components, energy and water consumption, as well as other metrics, are now labelled with the BBCA certification. This is a promising step forward, not only in supporting low carbon construction, but for creating transparency around materials and methods that have a minimal carbon impact.
Create buildings for a circular economy and a 'second life'
32% of landfill waste comes from the construction and demolition of buildings. Other industries are increasingly adopting Lifecycle Assessments to evaluate their cradle-to-grave environmental impact of products and services. Yet the construction industry sustainability assessments are often short-term and fail to account for the whole-lifecycle impact of buildings. The industry must instead proactively consider the whole-lifecycle carbon footprint of construction from design to demolition at concept stage. What's more, we are at a tipping point in history, decisions made today will have an impact on tomorrow, so the more we think about future emissions and demolition, the less human impact we will create.
This would enable many carbon-intensive materials and processes to be replaced with sustainable substitutes; for example, lighter-weight wood can enable renovations that help to minimise demolition and waste, while also promoting building energy efficiency and wellbeing. Wood buildings can also be designed for 'second life' applications with elements reused to keep the carbon sequestered for as long as possible.
The industry must commit to transparent, sustainable sourcing such as timber from sustainably managed forests certified according to standards such as PEFC and FSC. The industry should resolve to reduce or remove illegal deforestation, pollution and CO2 emissions from all supply chains.
In addition, a new report by the World Business Council for Sustainable Development highlights the benefits of thinking about circularity extending beyond climate change, as there are often economic advantages. These include avoided costs from new land acquisition and landfilling costs by prioritising existing building land use through renovations or extra floor "top-ups" made possible by lighter weight timber products. Developers may also benefit from increased asset value through accounting for residual material value and reduced deconstruction and landfilling costs. It's clear the planet needs us to think in a more circular way, but if it makes economic sense there's really no reason not to pursue this thinking in 2022 and beyond.
Shift the market shares to protect the climate
Construction industry carbon emissions reached 9.95 GtCO2 in 2019, their highest ever level. One of the central reasons is the industry's persistent over-reliance on carbon-intensive materials such as steel and concrete. The industry must now wean itself off its dependence on these materials by embracing recent engineering innovations in traditional materials. We urge governments around the world to ensure that regulations encourage the use of wood as a renewable construction material, including engineered timber products. Crucially, all regulations and building standards should factor the embodied emissions of construction materials in all green building calculations.
For example, Cross-Laminated Timber has created new architectural possibilities as well as having the capacity to dramatically reduce construction waste, pollution and emissions. Just as composite materials have reduced carbon footprint by combining different materials to create lighter, multi-functional, sustainable ones. It could allow wood to be used for many more building applications, significantly reducing the carbon footprint of construction. It is an example of reinventing the wheel in a more sustainable fashion by applying engineering ingenuity to traditional building materials.
From the IPCC's code red for humanity, to more visible signs of climate crisis from floods to wildfires, it's clear 2022 needs to be a real turning point for our battle with climate change. The construction industry is responsible for 38% of energy-related global CO2 emissions – if the sector were a country, only China and the US would be bigger emitters. Our industry has an inescapable duty to do better by this planet and those that live on it, and the time to do so is now.
This new year we are suggesting the industry takes on three new resolutions: moving to carbon-efficient manufacturing, creating buildings with second life in mind, and changing construction materials to less carbon intensive options. Together, we can reduce the construction sector's emissions and so we must collaborate to find new, better solutions to reduce the carbon footprint of our homes, schools and warehouses.
If you would like to read more stories like this, then please click here